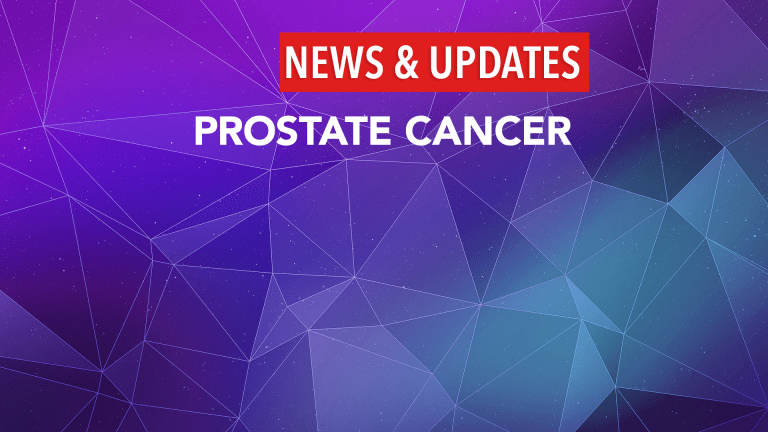 Prostate Cancer Screening Can Take a Toll on Quality of Life
Prostate Cancer Screening Can Take a Toll on Quality of Life
Screening for prostate cancer carries some risks and can affect quality of life. Considering these risks is important when making the decision about whether to be screened. The results of a study that assessed both the potential benefits of screening and its effects on quality of life were published in the New England Journal of Medicine.
Screening men for prostate cancer using the prostate-specific antigen (PSA) test is a complicated and controversial topic. The goal of cancer screening is to reduce mortality by detecting cancer at an earlier and more treatable stage. There is still limited evidence, however, that screening for prostate cancer reduces the risk of death from this disease. Furthermore, all screening tests carry some risks. In the case of screening for prostate cancer, one of the risks is overdiagnosis (the diagnosis of indolent cancers that will not cause problems during the man's lifetime). Overdiagnosis can lead to unnecessary cancer treatment.
To further assess the risks and benefits of prostate cancer screening, researchers evaluated multiple scenarios using data from a large European clinical trial: the European Randomized Study of Screening for Prostate Cancer (ERSPC).[i] Previous results from this trial indicated a 29% reduction in risk of death from prostate cancer among men who were screened with the PSA test.
The current analysis took quality of life into consideration. Factors that can affect quality of life include side effects of prostate cancer treatment such as erectile dysfunction and urinary incontinence.
Using statistical modeling, the researchers estimated that in a hypothetical population of 1000 men who underwent annual screening between the ages of 55 and 69, screening would result in 9 fewer deaths from prostate cancer (a 28% reduction) and a total of 73 years of additional life. Some of these additional years, however, may involve poor health. When the researchers accounted for quality of life and generated "quality-adjusted life-years," the average effect of screening was a gain of 56 years (less than the 73 years that they estimated without considering quality of life). Furthermore, depending on how a man felt about a particular outcome, it was possible for screening to reduce quality-adjusted life years.
The researchers also estimated that to 98 men would need to be screened and 5 cancers would need to be detected in order to prevent one death from prostate cancer.
An accompanying editorial sums up the results of this study by noting that prostate cancer screening can result in either a net gain or a net loss depending on how men feel about the potential future health outcomes of screening.[ii] This highlights the importance of individualized and informed decisions about prostate cancer screening. The development of statistical models such as the one used in the current study may eventually provide men and their physicians with a tool that could assist in the decision-making process.
References:
[i] Heijnsdijk EAM, Wever EM, Auvinen A et al. Quality-of-Life Effects of Prostate-Specific Antigen Screening. New England Journal of Medicine. 2012; 367:595-605.
[ii] Sox HC. Quality of life and guidelines for PSA screening. New England Journal of Medicine. 2012; 367:669-671.