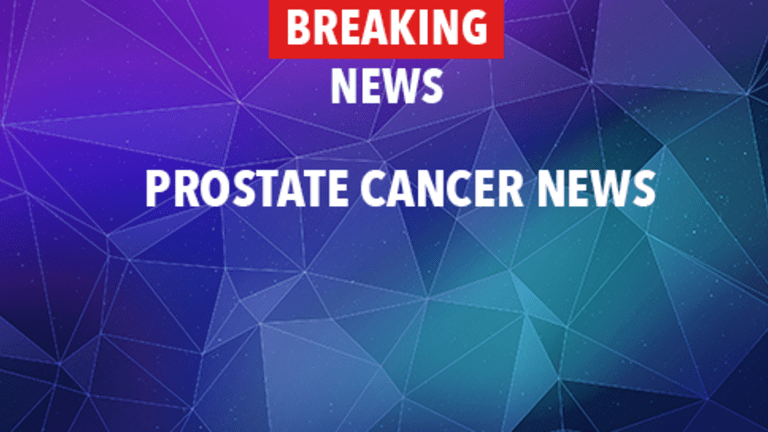 Pelvic Radiation & Neoadjuvant Hormone Therapy Boosts Survival in Prostate C.
Whole-Pelvic Radiation and Neoadjuvant Hormone Therapy Boosts Progression-Free Survival in Prostate Cancer
Results of a study presented at the Annual Meeting of the American Society for Therapeutic Radiology and Oncology suggest that radiation to the entire pelvis is more effective in delaying progression of prostate cancer than prostate-only radiation, especially when combined with hormone therapy delivered before (neoadjuvant) or during radiation treatment.
The prostate is a male sex gland responsible for producing fluid that forms semen. It is located below the bladder in front of the rectum and surrounds the urethra. Prostate cancer occurs when cells in the prostate gland grow out of control, spreading into neighboring organs or to more distant parts of the body via the bloodstream or lymphatic system.
Treatment of prostate cancer usually includes radiation therapy of the prostate gland. However, some patients are at higher risk of cancer involving the pelvic lymph nodes, and therefore, some doctors have advocated expanding the radiation field to include the pelvic lymph nodes. This is referred to as whole-pelvic radiation therapy (WPRT).
Hormone therapy is a common treatment modality used to treat prostate cancer located anywhere in the body. Testosterone, a male hormone found circulating in the blood, promotes the growth of cancerous prostate cells. Hormone therapy halts the production of testosterone and/or blocks it from entering prostate cells, depriving the cancer of necessary growth stimulant. Questions have arisen over when it is best to deliver hormone therapy in patients with prostate cancer.

The Radiation Therapy Oncology Group (RTOG) conducted a clinical trial involving 1,323 men with localized prostate cancer whose risk of lymph node involvement was greater than 15%. The patients were randomly assigned to four treatment groups: WPRT with neoadjuvant hormone therapy, WPRT with adjuvant hormone therapy (treatment following primary therapy), prostate-only radiation with neoadjuvant hormone therapy and prostate-only radiation with adjuvant hormone therapy. The purpose of this study was to determine which treatment combination was most effective at improving cancer progression-free survival.
Overall, patients who were treated with the combination of neoadjuvant hormonal therapy plus WPRT achieved superior results over the other treatment regimens. Four years following treatment, the cancer-free survival rates for the different therapies were 61% for neoadjuvant/WPRT, 49% for adjuvant/WPRT, 47% for adjuvant/prostate-only radiation and 45% neoadjuvant/prostate-only radiation.
No overall survival difference was found between the treatment groups, although longer term follow-up is necessary to track this outcome. In addition, there was no significant difference in side effects experienced by patients in any of the treatment groups.
Results of this study suggest that patients treated with hormone therapy before and during WPRT for prostate cancer have significantly higher progression-free survival than patients receiving prostate-only radiation or patients receiving hormone therapy after radiation treatment. Men diagnosed with prostate cancer may wish to speak with their physician regarding the benefits and risks of WPRT combined with neoadjuvant hormone therapy or about participating in clinical trials further evaluating this treatment combination. Two sources of information regarding ongoing clinical trials include comprehensive, easy-to-use listing services provided by the National Cancer Institute (cancer.gov) and www.eCancerTrials.com. eCancerTrials.com also provides personalized clinical trial searches on behalf of patients. (American Society for Therapeutic Radiology and Oncology, Vol 51, Issue 3, pp 1 , 2001)
Copyright © 2018 CancerConnect. All Rights Reserved.