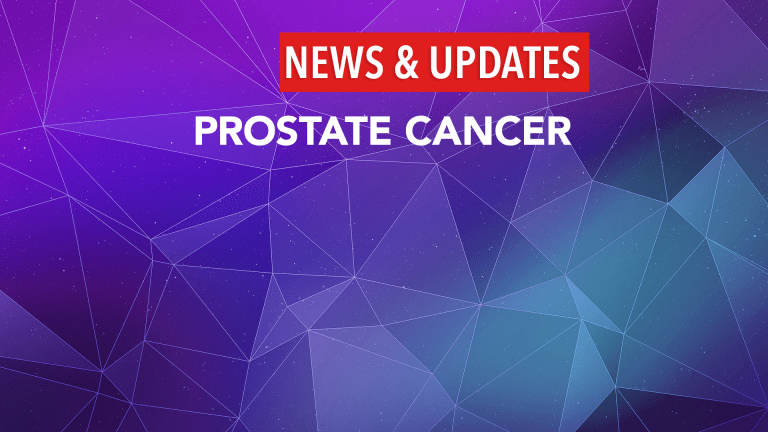 PC-SPES and SPES Herbal Supplements Recalled
PC-SPES and SPES Herbal Supplements Recalled
According to recall notices issued by the U.S. Food and Drug Administration, the California Department of Health Services (DHS) and BotanicLab, consumers should immediately stop using PC-SPES and SPES herbal supplements. Laboratory testing conducted by DHS identified undeclared prescription medications in these formulas that could cause serious side effects, particularly if combined with other prescribed medications.
PC-SPES and SPES are Chinese herbal supplements manufactured by BotanicLab of Brea, California. PC-SPES, available over-the-counter since 1996, is a supplement that contains 8 herbs: Crysanthemum morifolium, Ganoderma lucidum, Glycyrrhiza glabra, Isatis indigotica, Panax pseudoginseng, Rabdosia rubescens, Scutelleria baicalensis, and Serenoa repens. The cost of this product ranges from $162 to $486 per month. PC-SPES and SPES are marketed as promoting prostate health and strengthening the immune system.
Several studies have suggested promising results when using PC-SPES against prostate cancer. In one animal study, PC-SPES appeared to inhibit the incidence of cancer and the rate of cancer growth in rats when researchers injected them with cells to induce the spread of cancer.1 In addition, laboratory studies of human cells have shown that PC-SPES may inhibit the growth of prostate cancer.2 Initial observations in persons taking PC-SPES were that the product appeared to decrease PSA levels for most patients. The side effects of PC-SPES noted in one patient included loss of sex drive, difficulty with erectile function, breast enlargement and tenderness, reduction in body hair, and swelling. These side effects suggest that PC-SPES produces a hormonal effect in the body.3 In addition, human clinical trials have suggested that PC-SPES may significantly reduce pain and decrease prostate-specific antigen levels in men who have metastatic prostate cancer that is resistant to hormone therapy.4
DHS testing identified two compounds in PC-SPES and SPES it claims are prescription medications: warfarin in PC-SPES and alprazolam in SPES. Warfarin is the generic name for Coumadin®, a prescription anticoagulant or "blood thinner" that decreases the ability of the blood to clot and can cause serious bleeding, especially when combined with other medicines such as aspirin, anti-inflammatory pain medicines, antibiotics, antifungals, thyroid drugs, antidepressants and cholesterol-lowering drugs. Alprazolam is the generic name for Xanax®, which is used to treat anxiety and panic disorders. Alprazolam increases the effects of alcohol and other central nervous system depressants and it may be habit forming.

As part of BotanicLab's voluntary recall, they have also initiated independent laboratory testing of PC-SPES and SPES. Their independent laboratory results identify a warfarin-like compound in PC-SPES, but question whether that compound is actually warfarin or a substance known as phytocoumarin. Phytocoumarin is a compound naturally synthesized in certain plants that may mimic warfarin in laboratory testing. Naturally occurring organic compounds may occasionally mimic other substances in laboratory tests. Because of this, BotanicLab has commercial and academic labs further testing their products to gain conclusive evidence about the nature of the compounds identified in PC-SPES. BotanicLab did not issue information on independent lab results for SPES.
BotanicLab has also implemented more rigorous controls over their entire production process, starting with the raw herbs obtained from China. Chinese herbal formulas containing herbs grown and/or produced in China are often contaminated with prescription or non-prescription pharmaceuticals. Raw materials for the next lot of PC-SPES are currently undergoing testing by DHS and independent third-party labs.
Consumers should return PC-SPES or SPES supplements in their original packaging to PC SPES Recall Program, 2900-B Saturn Street, Brea, California, 92821. Further information on the recall is available from DHS at applications.dhs.ca.gov/pressreleases/store/pressreleases/02-03.html and from BotanicLab at http://www.botaniclab.com/html/recall.html.
References:
International Journal of Oncology, Volume 14, No 4, pp 713-719, 1999
Biochemical Molecular Biology International, Volume 42, No 3, pp 535-544, 1997), (Prostate, Volume 42, No 3, pp 163-171, 2000
Urology, Volume 54, No 2, pp 319-323, 1999
British Journal of Urology International, Volume 84, No 7, pp 845-850, 1999
British Journal of Urology International, Volume 85, No 4, pp 481-485, 2000