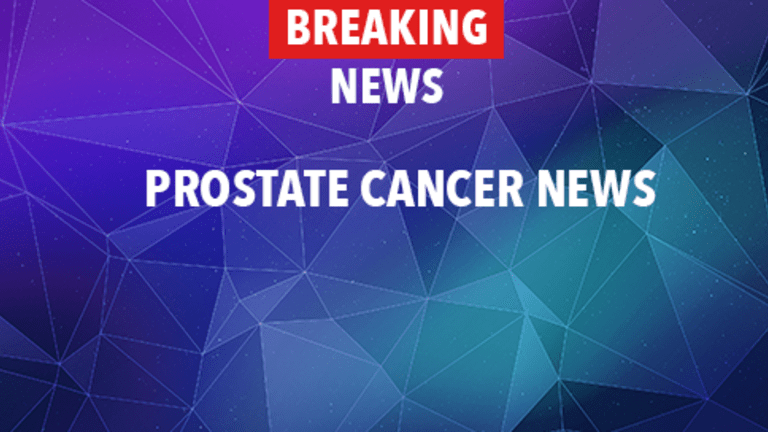 Patients with Prostate Cancer Who Delay Treatment Require Routine Follow Ups
Patients with localized prostate cancer find themselves in a difficult and often perplexing situation.
Several seemingly equivalent treatment options exist, so the choice of treatment becomes a very personal decision. Some patients will choose to undergo aggressive treatment, while others will choose to delay treatment until further cancer progression. Commonly, treatment for small, localized cancers may include surgery, delayed treatment until cancer progression, hormonal therapy, and/or radiation therapy.
The prostate is a male sex gland located between the bladder and the rectum. Prostate cancer is a common occurrence among older men, and when caught early, is considered curable with radiation and surgery. Since prostate cancer tends not to be an aggressive cancer, a patient's life expectancy may need to be 10 – 15 years to benefit from curative treatment. Therefore, some physicians and patients choose a strategy of delaying any treatment of prostate cancer until symptoms of the cancer appear (called conservative management or watchful waiting). Since treatment with radiation or surgery may be associated with negative side effects, both temporary and permanent, electing not to receive immediate treatment may be an attractive option for selected patients. Elderly patients and/or those with other significant medical problems may not be able to tolerate side effects from treatment well and ultimately are more likely to die from causes other than prostate cancer.
Recently, the results of data collected by the Cancer of the Prostate Strategic Urological Research Endeavor (CAPSURE) were evaluated. The data involved 329 men with localized prostate cancer who elected watchful waiting as their initial therapy. Five years after diagnosis, 52% of these patients showed progression of their cancer and underwent treatment. Significant predictors of cancer progression after diagnosis were patients with an age less than 65 years and an elevated prostate specific antigen (a protein produced by the prostate) level. In fact, the prostate specific antigen (PSA) level in a patient was the dominant predictor of cancer progression. The results of this study indicate that men who choose watchful waiting as their initial treatment option need frequent and routine follow ups, as over half of these patients had a progression of their cancer within 5 years of diagnosis. In addition, men under 65 years and/or with an elevated PSA level should carefully consider the risks and benefits of watchful waiting, as these are the two significant predictors of cancer progression.
Persons with prostate cancer may wish to speak to their doctor about the risks and benefits of watchful waiting or the participation in a clinical trial utilizing other promising new strategies. Two sources of information on ongoing clinical trials that can be discussed with a doctor include comprehensive, easy to use clinical trials listing services provided by the National Cancer Institute (cancer.gov) and eCancerTrials.com. eCancerTrials.com also performs personalized clinical trial searches on behalf of patients. (Journal of Urology, Vol 164, No 1, pp 81-88, 200)
Copyright © 2018 CancerConnect. All Rights Reserved.