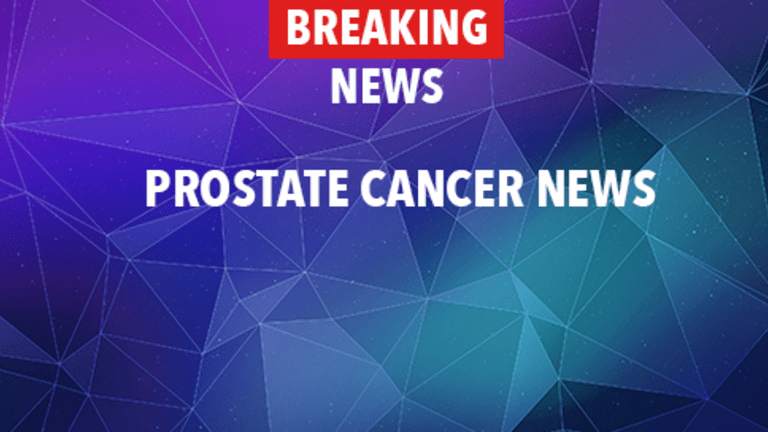 Obesity Increases Risk of Cancer Following Radiation for Prostate Cancer
Obesity Increases Risk of Cancer Recurrence Following Radiation for Prostate Cancer.
According to an early online publication in the journal Cancer, men with prostate cancer who are obese have approximately twice the risk of experiencing a cancer recurrence following radiation therapy than those who are not obese.
The prostate is a gland of the male reproductive system. It produces some of the fluid that transports sperm during ejaculation. After skin cancer, prostate cancer is the most common form of cancer diagnosed in men.
For men with early prostate cancer (cancer that has not spread from the prostate) radiation therapy is a common treatment choice. However, a significant number of patients experience a cancer recurrence following treatment with radiation. Researchers continue to try to identify specific variables-including patient and disease characteristics-that may place certain patients at a higher risk of developing a recurrence. Such patients may be offered additional therapies or closer monitoring for recurrences.
Researchers from the M.D. Anderson Cancer Center recently evaluated data including 873 patients with prostate cancer who had received radiation therapy between 1988 and 2001. Of these patients, 18% were mildly obese, and 5% were moderately or severely obese. At a follow-up of approximately 96 months, the following results were reported:
Body mass index (BMI)-a measurement indicating normal weight or obesity-was predictive of the risk of cancer recurrences.
Men with a higher BMI (more obese) had a significantly greater risk of developing a cancer recurrence and/or increase in prostate specific antigen (PSA) levels than men who were of normal weight.
The risk of a cancer recurrence or cancer progression increased as the severity of obesity increased.
The researchers concluded that obesity significantly increases the risk of cancer recurrences or cancer progression among men with early prostate cancer who undergo radiation therapy. Other studies have produced similar results demonstrating a significantly increased risk of cancer recurrences among obese men with prostate cancer who undergo a prostatectomy (surgical removal of the prostate).
Reference: Strom S, Kamat A, Gruschkus S, et al. Influence of Obesity on Biochemical and Clinical Failure after External-Beam Radiotherapy for Localized Prostate Cancer. Cancer. Early online publication June 26, 2006. DOI: 10.1002/cncr.22025.
Related News:
Obesity Increases Probability of Recurrence After Prostatectomy (12/7/2005)
Obesity Associated with Cancer Progression Following Prostatectomy in Prostate Cancer (10/12/2005)
Copyright © 2018 CancerConnect. All Rights Reserved.