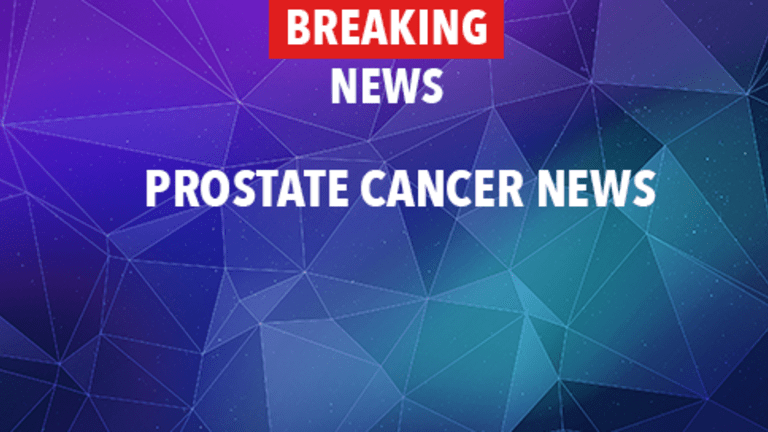 Obesity Increases Probability of Recurrence After Prostatectomy
Obesity Increases Probability of Recurrence After Prostatectomy
Men with a body mass index (BMI) of 35 kg/m2 or higher have a roughly 69% greater risk of prostate cancer recurrence after radical prostatectomy than normal-weight men, according to a study published in Urology.
The prostate is a gland of the male reproductive system. It produces some of the fluid that transports sperm during ejaculation. After skin cancer, prostate cancer is the most common form of cancer diagnosed in men.
Treatment of prostate cancer varies by cancer stage; for patients with stage I and stage II cancer, and some patients with stage III cancer, treatment commonly includes radical prostatectomy (surgery to remove the prostate).
When prostate cancer has been detected or has returned following initial treatment with surgery, radiation therapy, and/or hormonal therapy, it is said to be recurrent or relapsed.
To evaluate the relationship between obesity and cancer recurrence, researchers evaluated information from CaPSURE (Cancer of the Prostate Strategic Urologic Research Endeavor), a nationwide study of over 10,000 prostate cancer patients. The analysis of obesity and recurrence involved 2131 men who were treated with radical prostatectomy between 1989 and 2003.
Cancer recurrence was defined as either of the following:
Two consecutive prostate-specific antigen (PSA) levels of 0.2 ng/mL or higher
Any second treatment for prostate cancer
After a median of 23 months of follow-up, 251 of the 2131 patients (12%) developed a prostate cancer recurrence. The median time to recurrence was 13 months. Recurrence was defined on the basis of PSA results for 183 men and on the basis of second treatment for 68 men.
Obesity was linked with an increased probability of cancer recurrence: Compared to men of normal weight (BMI less than 25 kg/m2), men with a BMI of 35 kg/m2 or higher had a roughly 69% increased risk of recurrence.
Other factors that increased the risk of recurrence were higher PSA level and higher Gleason grade.
Because of the link between obesity and prostate cancer recurrence, the researchers recommend close follow-up of obese men who undergo radical prostatectomy.
Reference: Bassett WW, Cooperberg MR, Sadetsky N et al. Impact of Obesity on Prostate Cancer Recurrence After Radical Prostatectomy: Data From CaPSURE. Urology. 2005;66:1060-1065.
Related News:
Obesity Associated with Cancer Progression Following Prostatectomy in Prostate Cancer (10/12/05)
Higher Body Mass Index Associated With Worse Prognosis in Prostate Cancer (8/16/05)
Copyright © 2018 CancerConnect. All Rights Reserved.