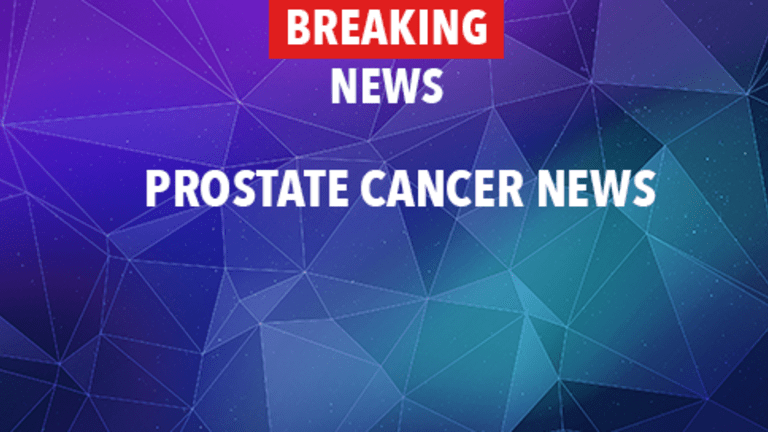 Nursing Intervention Improves Quality of Life for Men with Prostate Cancer
Nursing Intervention Improves Quality of Life for Men with Prostate Cancer.
Standardized assessments by nurses of patients' concerns after prostate cancer treatment improve some aspects of patient quality of life, according to a study published in the journal Cancer.
The prostate is a gland of the male reproductive system that produces some of the fluid that transports the sperm during ejaculation. After skin cancer, prostate cancer is the most common form of cancer diagnosed in men. Localized, or early-stage prostate cancer, refers to cancer that has not spread beyond the prostate or surrounding tissues.
Standard treatment approaches for early-stage prostate cancer include radiation therapy, surgery, delay of treatment until signs of cancer progression ("watchful waiting"), and/or hormone therapy. Treatment of prostate cancer may result in urinary, sexual, or bowel problems that can have a significant effect on a patient's quality of life. Patients may also have concerns about employment or finances, depression, and their relationship with their spouse or partner. Because patients often have unmet needs in these areas, researchers are exploring different ways of providing care to better meet patients' needs.
The goal of this study was to determine whether a nurse-run follow-up program focusing on several common post-treatment concerns improved quality of life among prostate cancer patients. The researchers enrolled 99 patients who had completed treatment for localized prostate cancer within the previous six weeks. Patients were randomly assigned to receive either usual care or the nursing intervention. Patients in the nursing intervention group met with an oncology nurse once a month for six months. The nurse used an interactive computer program to assess and address the patient's needs. The intervention focused on sexual, urinary, and bowel problems; pain, depression, and fatigue; and the relationship of the patient with his spouse or partner.

By the end of 12 months, men in the nursing intervention group reported significantly less worry about cancer. They were also less likely to report that sexual dysfunction interfered with their relationship with their spouse. The intervention did not improve concerns about urinary or bladder problems.
The researchers conclude that computer-assisted follow-up by a nurse after treatment for localized prostate cancer results in improvement in some aspects of patient quality of life. This improvement may be due in part to the identification of patient concerns that would otherwise have gone unrecognized by the patient's healthcare providers. Prostate cancer patients who have sexual, urinary, bowel, or other treatment-related concerns may wish to talk with their doctor or nurse about what can be done to address these concerns.
Reference: Giesler RB, Given B, Given CW et al. Improving the quality of life of patients with prostate carcinoma: a randomized trial testing the efficacy of a nurse-driven intervention. Cancer. 2005;104:752-62.
Copyright © 2018 CancerConnect. All Rights Reserved.