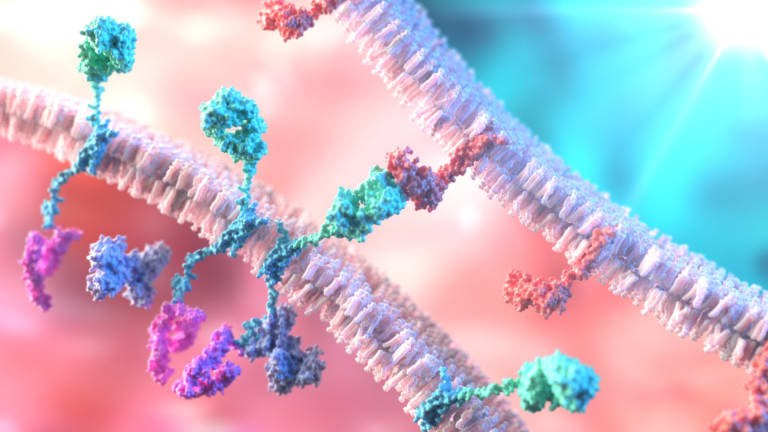 News: CAR-T Cell Therapy & Prostate Cancer
Autologous CAR-T Cell Therapy Shows Promise in Resistant Prostate Cancer
by Dr. C.H. Weaver M.D. 03/2022
Interim results from a Phase 1 clinical trial of P-PSMA-101, an autologous CAR-T cell therapy being developed to treat metastatic castrate-resistant prostate cancer (mCRPC) suggest the therapies side effects are similar to other CAR T cell therapies and CAR T cells may represent a promising novel treatment approach for resistant prostate cancer.
About CAR T Cell Therapy
CAR therapies utilize T-cells (CAR T), a patient's own immune cells that are removed from the body and re-programmed to recognize and kill cancer cells throughout the body. The process involves the removal of some T cells from a patient, and through laboratory processes these T cells are re-programmed to identify and attach a patient's cancer cells. CAR T cells appear to represent a significant advance in cancer treatment are already FDA approved for the treatment of lymphomas, myeloma and leukemia. Research is ongoing to see if this novel treatment approach can be effectively developed to treat solid cancer types like prostate cancer.
Researchers from MSKCC presented interim results from a "dose finding" clinical trial in 14 evaluable patients treated at 3 different CAR T cell dose levels. All patients in the trial received a standard lymphodepletion regimen consisting of fludarabine and cyclophosphamide, prior to a single infusion of P-PSMA-101 CAR T Cells. Patients in the trial were heavily pre-treated, having received an average of seven prior lines of therapy with a median time since diagnosis of 6.4 years.
Key findings from the trial included:
10/14 (71%) patients demonstrated measurable declines in PSA levels
5/14 (36%) patients showed a decline in PSA levels of 50% or more
One patient demonstrated evidence of complete tumor elimination and remains in a durable response of greater than ten months at the time of this presentation
P-PSMA-101 CAR T Cells were associated with side effects similar to other CAR T cell therapies and the side effects were effectively managed with early treatment. Six patients experienced mild cytokine release syndrome and two patients experiencing higher levels of toxicity. . Immune effector cell-associated neurotoxicity syndrome (ICANS) was experienced in two patients. All side effects were manageable when treated rapidly with anti-cytokine agents and/or steroids.
Previously, in August 2020, the FDA placed a clinical hold on the P-PSMA-101-001 trial following notification of a patient death from liver failure. The patient had previously progressed on various anticancer therapies prior to receiving treatment with the CAR T-cells and was reported to have had normal laboratory results after the first week of treatment. Although the direct cause of the hepatic failure was not confirmed, the patient developed symptoms consistent with macrophage activation syndrome (MAS). MAS is a serious and potentially fatal over activation of the immune system which has been associated with CAR-T therapies but can have other causes such as infection and autoimmune disease. The patient missed his follow-up visits that were scheduled for days 10 and 14. During that time, the patient went on to experience symptoms that resulted in hospitalization. On day 19 following treatment with the CAR T-cell product, the patient died of hepatic failure.
"The responses we have seen in this trial are impressive and speak to the innovative nature and potential of Poseida's CAR-T cell therapy platform," said Susan F. Slovin, M.D., Ph.D., with Memorial Sloan Kettering Cancer Center, an investigator who presented the trial update at the ASCO GU Symposium. "This interim update on the P-PSMA-101 trial shows the exceptional efficacy of this novel anti-PSMA CAR-T cell product. Thus far, at very low doses P-PSMA-101 has shown to produce a robust and durable anti-tumor response in heavily pretreated patients with mCRPC, including one pathologic complete response."
Reference
https://investors.poseida.com/news-releases/news-release-details/poseida-therapeutics-present-interim-results-phase-1-trial-p