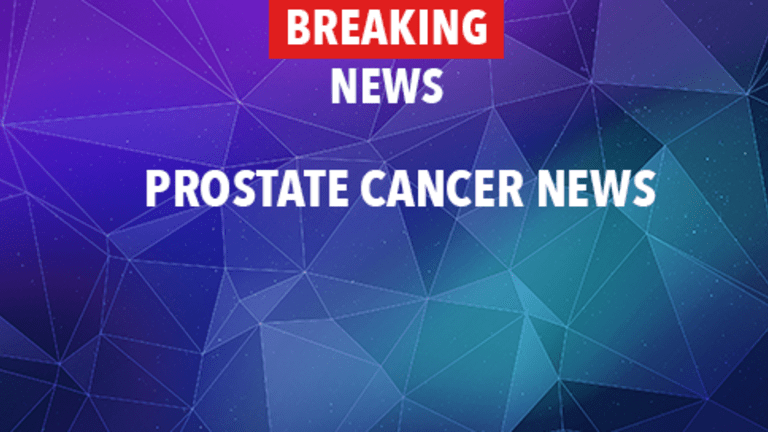 New Targeted Therapy Shows Promise for the Treatment of Prostate Cancer
New Targeted Therapy Shows Promise for the Treatment of Prostate Cancer.
New Targeted Therapy Shows Promise for the Treatment of Prostate Cancer.
The Journal of Clinical Oncology has recently published an article indicating that a new prostate cancer therapy has shown promise in early clinical trials.
The prostate is a gland of the male reproductive system that produces some of the fluid that transports the sperm during male ejaculation. In prostate cancer, cancer cells form in the tissues of the prostate. After skin cancer, prostate cancer is the most common form of cancer diagnosed in men. Overall survival rates for all stages of prostate cancer have improved dramatically during the past 20 years. Current treatment options include watchful waiting, surgery, chemotherapy, radiation or hormonal therapy. Hormonal therapy is designed to lower the presence of or block the effects of testosterone, which can stimulate the growth of hormone-dependent types of prostate cancer. There have been more recent attempts to link radioactive isotopes to antibodies, or drugs that target prostate tissue or bone. In this approach, the radioactive isotope emits radiation, which kills cancer cells. The antibody or drug localizes the isotope. This approach hopes to limit radiation exposure to bone and prostate without damaging normal tissues.
In this recent study, researchers sought to evaluate a new antibody-isotope combination known as 177- Lutetium Labeled J591 (LU-J591), which is a radioactive isotope (Lutetium 177) linked to the prostate-specific membrane antigen (J591). The antibody targets prostate cancer cells specifically and the attached isotope releases radiation that kills the cancer cells. The J591 antibody is taken directly to the prostate cancer cell, where cell death is caused by the isotope. This study was a Phase I evaluation of LU-J591 to determine the optimal dose and schedule for administration.
Thirty-five patients diagnosed with hormone-independent prostate cancer were enrolled in the study. Each participant received LU-J591 and was evaluated by either MRI or CT imaging and by laboratory tests to monitor how the drug was distributed throughout the body. Each patient was eligible for up to three pretreatments. When the study concluded, all 35 patients had received LU-J591, however only 16 had received up to three doses; the lower dosage in the remainder was due to low blood counts-the treatment's most severe and limiting side effect-requiring that each dose after the first treatment be reduced to be administered safely.
CT scans and MRI results indicated that LU-J591 effectively targeted all known sites of bone and soft tissue areas of prostate cancer. The drug was well tolerated overall, and none of the patients developed a resistance or immunity to LU-J591, regardless of the number of doses. Four patients experienced a reduction in the prostate specific antigen levels of more than 50 percent; this lasted from three to eight months. An additional 16 patients (46 percent) experienced stabilization of the PSA for an average of 60 days.
Researchers concluded that LU-J591 is a well-tolerated and promising new drug. Multiple doses were well tolerated, and targeting of the known sites of metastasis was excellent among patients with hormone-independent prostate cancer. Further studies are expected to confirm these findings.
Reference: Bander N, Milowsky M, Nanus D, et al. Phase I Trial of 177 Lutetium Labeled J591 a Monoclonal Antibody to Prostate Specific Membrane Antigen in Patients with Androgen Independent Prostate Cancer. Journal of Clinical Oncology. 2005; published ahead of print April 18, 2005.
Related Articles:

Some Prostate Cancer Patients Eligible for Xinlay™,Risk Factors May Predict Prostate Cancer
Copyright © 2018 CancerConnect. All Rights Reserved.