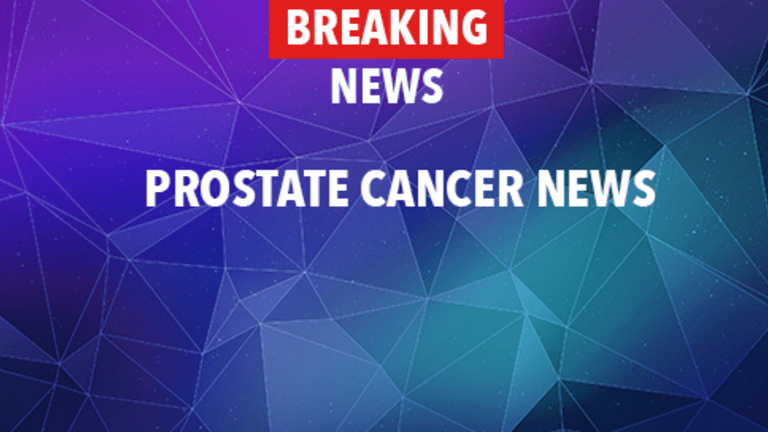 Neoadjuvant Chemotherapy for High-risk Localized Is Safe and Effective
Neoadjuvant Chemotherapy for High-risk Localized Prostate Cancer Is Safe and Effective
Neoadjuvant treatment with Taxotere® (docetaxel) and Emcyt® (estramustine) for high-risk localized prostate cancer appears to be safe and produces promising responses compared with standard treatment, according to the results of a Phase III randomized study presented at the 2010 Genitourinary Cancers Symposium in San Francisco.[1]
Men with localized prostate cancer can often be cured with surgery or radiation alone; however, men with certain risk factors—such as a high Gleason score, very high PSA level, spread of cancer outside the prostate, and lymph node involvement—tend to have a high recurrence rate regardless of whether all detectable cancer is surgically removed and/or radiated. A newer approach to treating these men is the addition of chemotherapy before (neoadjuvant) or during/after (adjuvant) other therapies.
This Phase III trial involved 413 patients with high-risk localized prostate cancer who had one or more of the following risk factors:
Stage T3 or T4 cancer 
Gleason score of 8 or higher
PSA greater than 20 ng/mL 
All patients underwent pelvic lymph node dissection and were then randomized to receive neoadjuvant hormone therapy alone or neoadjuvant hormone therapy plus neoadjuvant chemotherapy with Taxotere and Emcyt. The hormone therapy consisted of Zoladex® (goserelin) and was given for three years in both arms of the study. The chemotherapy was delivered three months prior to radiation or prostatectomy.
 There were no treatment-related deaths. Twenty seven percent of patients receiving chemotherapy experienced grade 3-4 neutropenia and 2% experienced febrile neutropenia. Patients in the chemotherapy group experienced fewer hot flashes than those in the hormone therapy group (2% versus 22%). After three months of therapy, 34% of patients receiving chemotherapy had a blood PSA level of 0.2 ng/mL or lower compared with 15% of patients receiving hormone therapy alone.
The researchers concluded that Taxotere and Emcyt can be combined safely with standard therapy for high-risk localized prostate cancer. After one year there was no negative impact on quality of life, and there appeared to be a promising PSA response compared with standard treatment.
Reference:
[1] Fizazi K, Lesaunier F, Delva R, et al. A phase III trial of docetaxel-estramustine in high-risk localized prostate cancer (GETUG 12 trial): Design, tolerance, response, and quality of life (QOL). Presented at the 2010 Genitourinary Cancers Symposium in San Francisco. March 5-7, 2010. Abstract #7.
Copyright © 2018 CancerConnect. All Rights Reserved.