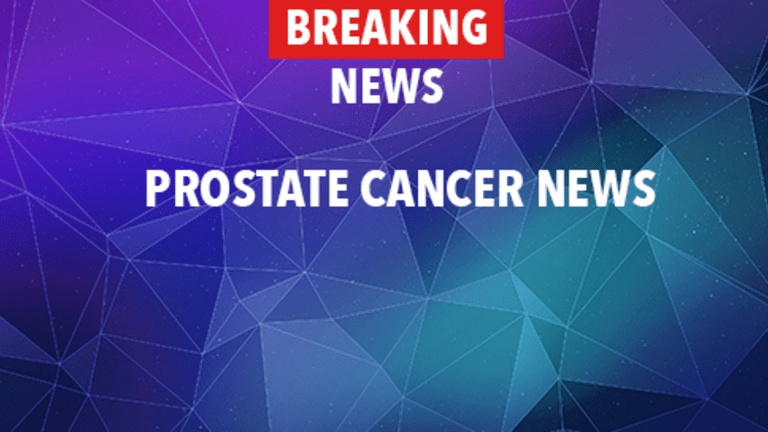 MRI May Be More Reliable Than Biopsy for Determining Prostate Recurrence
MRI May Be More Reliable Than Biopsy for Determining Prostate Recurrence
According to results published in Hematology/Oncology Today and presented at the 102nd Annual American Roentgen Ray Society Meeting, magnetic resonance imaging (MRI) appears to predict prostate cancer recurrences earlier than a prostate biopsy in patients previously treated for prostate cancer who have a rising PSA level.
The prostate is a male gland that forms a component of semen. It is approximately the size of a walnut and is located between the bladder and rectum. Prostate cancer is often detected by a rising or elevated prostate specific antigen (PSA) level in the blood. Prostate specific antigens are proteins that are produced and shed by prostate cells. When PSA levels rise or are found elevated, it is often indicative of the presence of prostate cancer or an indication of a cancer recurrence. However, there are also benign (non-cancerous) conditions that may lead to an elevated PSA.
Once a patient is diagnosed and treated for prostate cancer, PSA levels are drawn on a regular basis to monitor the success of treatment and/or to indicate a recurrence or growth of prostate cancer. If PSA levels are found to be rising or elevated, physicians often take biopsies of the prostate (small tissue samples to analyze under a microscope or to run diagnostic tests) to determine if the cancer has locally recurred.
Researchers from Japan recently conducted a small clinical trial to compare the accuracy of a prostate biopsy to MRI results in determining if patients with a rising PSA had a recurrence of prostate cancer. This trial involved 21 patients who had undergone a radical prostatectomy (surgical removal of the prostate) and had gradually rising PSA levels. Patients underwent an ultrasound-guided biopsy and an MRI. All biopsies results were negative for cancer recurrences, while results from an MRI indicated that 17 of these patients did have a cancer recurrence.

These researchers suggest that an MRI may be able to detect recurrences of prostate cancer earlier than a prostate biopsy in patients who have undergone a prostatectomy and have gradually rising PSA levels. Through earlier detection, patients have the option to receive earlier treatment for their recurrence The researchers also stated that this may be of significant importance in the United States, where the incidence of prostate cancer is much higher than in Japan and future clinical trials comparing these two screening procedures are warranted. Patients with a rising or elevated PSA level may wish to speak with their physician about the risks and benefits of participating in a clinical trial further evaluating MRI for prostate cancer detection or other novel screening procedures. Two sources of information regarding ongoing clinical trials include the National Cancer Institute (cancer.gov) and www.eCancerTrials.com. ECancerTrials.com also provides personalized clinical trial searches on behalf of patients.
Reference: Takeda M. Value of multi-sectional fast dynamic contrast enhanced MR imaging in patients with elevated PSA levels after radical prostatectomy. Proceedings from the American Roentgen Ray Society 102nd Annual Meeting. April 28- May 3, 2002. Abstract 262.
Hematology/Oncology Today. MRI shows recurrence earlier than biopsy. 2002;31:20.
Copyright © 2018 CancerConnect. All Rights Reserved.