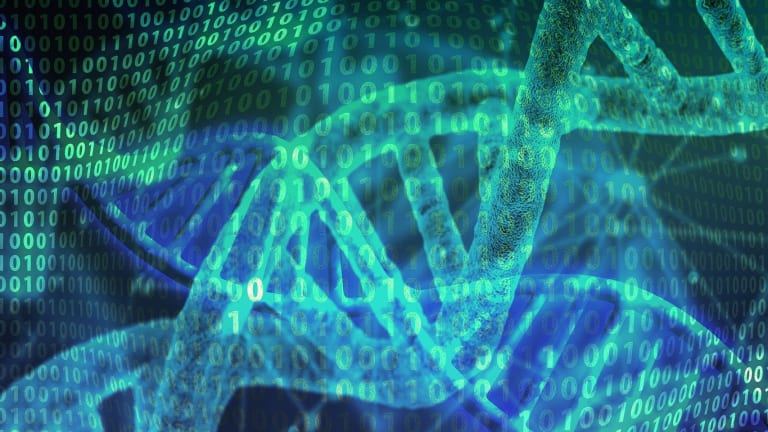 More Than 12% of Men with Prostate Cancer Carry a Genetic Mutation
Men with prostate cancer may carry an inherited genetic mutation - genetic testing should be performed to define risk
by Dr. C.H. Weaver M.D. updated 1/2021
Germline prostate cancer causing mutations are found in 12-17% of men with metastatic prostate cancer and 7% of men with early-stage disease. A patient's genetic information may inform how healthcare providers screen, diagnose, and treat prostate cancer, as well as enable them to enroll in a clinical trial. These compelling findings provide a strong reason for expanding the use of genetic testing in men diagnosed with prostate cancer consistent with existing professional medical guidelines."
About Prostate Cancer
One in nine American men will have prostate cancer during his lifetime. Prostate cancer is the second leading cause of cancer death among American men and is the most commonly diagnosed. Currently, there are nearly 2.9 million American men living with the disease and every 18 minutes another American man dies from prostate cancer.
Hereditary cancer testing can help inform treatment decisions for men with prostate cancer, including whether to pursue active surveillance, increased screening for secondary cancers and potentially for treatment selection with PARP inhibitors or other precision medicines in the future. Additionally, once men know they carry an inherited mutation, they can encourage their family members to get tested to learn if they're at increased risk for cancer and potentially help them prevent future cancers. A consensus panel has recommended the following.
All men with metastatic prostate cancer should undergo comprehensive gene panel testing to help determine precision therapy or clinical trial eligibility.
Men who have a family history that suggests hereditary prostate cancer such as men diagnosed with prostate cancer at a young age, who died from prostate cancer, or who had metastatic disease, or family history suggestive of other hereditary cancer syndromes such as hereditary breast and ovarian cancer or Lynch syndrome.
The following genes were endorsed for testing: BRCA2, BRCA1, and DNA mismatch repair genes in men with metastatic prostate cancer. BRCA2 among men with non-metastatic disease, particularly to inform active surveillance. BRCA2 and HOXB13 among men who do not have a diagnosis of prostate cancer but fit the family history criteria for prostate cancer screening. Screening should begin at age 40 or 10 years prior to the age of the youngest prostate cancer diagnosis in the family among BRCA2 carriers.
Germline Testing for Prostate Cancer Active Surveillance
Physicians have begun to propose that germline testing be performed for all patients at the time of prostate cancer diagnosis, even those with low-risk disease.

Cooking for Life
A new cookbook offers recipes bursting with flavor and health-boosting nutrients.
Overall 60% of men who report no risk factors like family history of prostate cancer will have a genetic mutation. Many physicians now believe universal testing should be recommended for all men diagnosed with cancer of any grade or stage. Genetic testing is inexpensive and can identify germline mutations associated with prostate cancer risk and aggressiveness including BRCA2, ATM and MSH2 mutations.
Individuals at high genetic risk for prostate cancer should be followed more carefully based on the interim results from the IMPACT trial (Identification of Men with a genetic predisposition to ProstAte Cancer) which demonstrated that targeted screening in men at higher genetic risk with mutated BRCA2 genes can identify more men with higher-grade disease.
Individuals at higher genetic risk with a BRCA2 mutation have are more likely to have higher grade tumors and metastatic more lethal cancers. They should discuss whether they might benefit from more active surveillance (more frequent biopsies) with their managing physician.
Importantly an American Urologic Association position states that: "Patients with localized prostate cancer who are at highest risk for developing metastatic castration-resistant prostate cancer, may have a higher incidence of germline DNA repair mutations than expected from published reports. The presence of germline DNA repair gene mutations has important implications for the prostate cancer patient in terms of general cancer screening and possible future prostate cancer treatment decisions. Additionally the presence of germline DNA repair mutations is of utmost relevance to the patient's first-degree family members due to increased cancer risk and screening implications."
About Myriad myRisk®Hereditary Cancer
The Myriad myRisk Hereditary Cancer test uses an extensive number of sophisticated technologies and proprietary algorithms to evaluate 28 clinically significant genes associated with eight hereditary cancer sites including: breast, colon, ovarian, endometrial, pancreatic, prostate and gastric cancers and melanoma. Men with prostate cancer can take the Hereditary Cancer Quiz to find out if they might be at risk for an inherited mutation and qualify for myRisk Hereditary Cancer test.
References:
Giri et al., "Implementation of Germline Testing for Prostate Cancer: Philadelphia Prostate Cancer Consensus Conference 2019," Journal of Clinical Oncology.
Robert Reid, M.D., Inherited Germline Mutations in Men with Prostate Cancer. Poster Board E4; 2018 Genitourinary Cancer Symposium; Abstract 357.
Page EC, Bancroft EK, Brook MN, et al. Interim results from the IMPACT study: Evidence for prostate-specific antigen screening in BRCA2 mutation carriers [published online September 16, 2019]. Eur Urol. doi:10.1016/j.eururo.2019.08.019