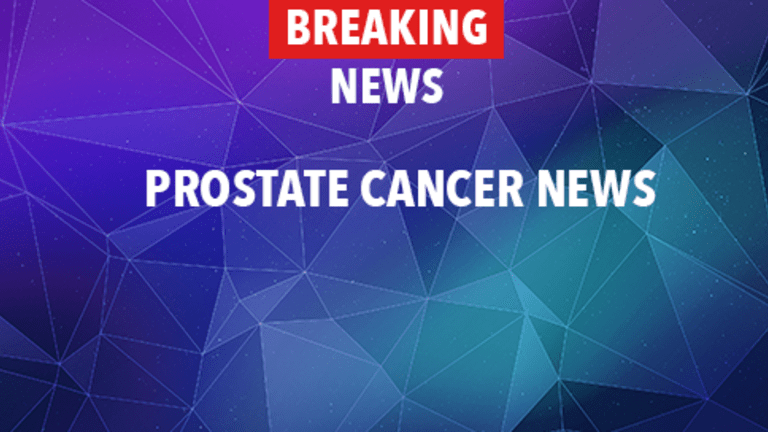 More Men with Low-Risk Prostate Cancer Are Delaying Treatment until Progression
More Men with Low-Risk Prostate Cancer Are Delaying Treatment until Progression
Increasingly more men with low-risk, early-stage prostate cancer appear to choose active surveillance (or watchful waiting) instead of treatment. As a result, they're avoiding the risk of long-term side effects of treatment. These findings were reported in the Journal of the American Medical Association.
The treatment of early-stage prostate cancer with low risk of progression is controversial because there is limited proof that aggressive treatment prolongs survival compared with deferred treatment. Furthermore, treatment can cause lasting side effects, such as impotence and incontinence. Some men opt for a more conservative approach—called active surveillance or watchful waiting—which defers treatment until symptoms appear and/or there is evidence of progression. This approach can help some men avoid unnecessary treatment and potentially long-lasting side effects.
Research has been ongoing to determine the risks and benefits of active surveillance. So far there has been little research into which approach is most popular among the general public.
Researchers recently looked into the current rates of active surveillance among men with low-risk, early-stage prostate cancer and how the popularity of this approach has changed over the past 20 years. They used information from a national registry, the Cancer of the Prostate Strategic Urologic Research Endeavor (CaPSURE), to evaluate changes in the types of treatment patients with low-risk prostate cancer received from 1990 through 2013. The data included more than 10,000 patients from 45 urology practices.

In appears that increasingly more patients with low-risk, early-stage prostate cancer are choosing active surveillance over treatment. From 1990 through 2009, only about 7% of these patients chose not to have low risk disease treated, Between 2010 from 2013, however, the number of patients choosing active surveillance (or no treatment) had jumped to about 40%. In particular, men over age 75 with low-risk disease appeared to increasingly choose active surveillance. Between 2000 and 2004, 22% of these patients chose active surveillance, but between 2010 and 2013, that rate shot up to 76%.
For men with low-risk, early-stage prostate cancer, the rise in active surveillance has positive implications. Men who are at risk of aggressive disease are receiving needed treatment, whereas men at low risk are avoiding side effects from treatment they may not need.
Reference: Cooperberg MR, Carroll PR. Trends in Management for Patients With Localized Prostate Cancer, 1990-2013. Journal of the American Medical Association. 2015;314(1):80-82. doi:10.1001/jama.2015.6036.
Copyright © 2018 CancerConnect. All Rights Reserved.