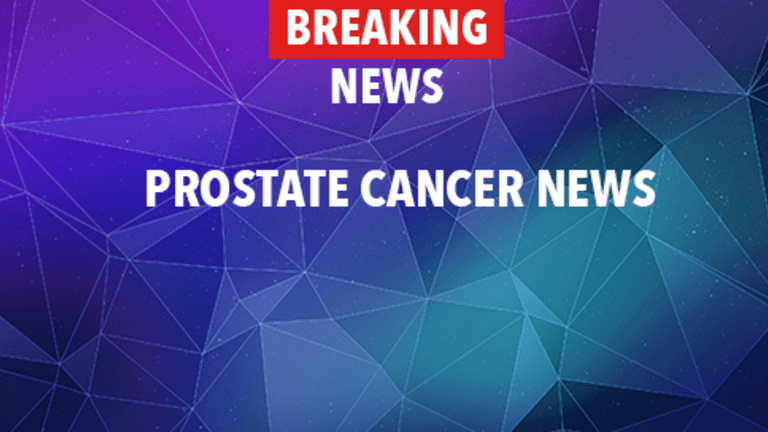 Men with Cardiovascular Disease More Likely to Regret Prostate Cancer Treatment
Men with Cardiovascular Disease More Likely to Regret Prostate Cancer Treatment.
Prostate cancer patients with cardiovascular disease were 52 percent more likely to regret their treatment choices than their counterparts, according to a study published in BJUI International.
Prostate cancer is the most commonly diagnosed cancer (other than skin cancer) in U.S. men. Approximately 240,000 men are diagnosed with the condition in the United States each year.
Depending on the characteristics and stage of prostate cancer, treatment can include surgery, radiation therapy, hormonal therapy, or active surveillance (close observation and testing but no treatment until the cancer shows signs of worsening).
One risk of cancer treatment is treatment regret, which can have a negative impact on overall outlook and quality of life. By understanding the predictors of regret, physicians can better advise their patients regarding treatment options with the hope of avoiding regret later.
In order to examine the patterns of regret, researchers from Harvard used the Comprehensive Observational Multicenter Prostate Adenocarcinoma (COMPARE) registry to analyze data from 795 men with recurrent cancer. The men underwent a variety of different treatment regimens: 410 men had prostatectomy; 237 received external beam radiation therapy; 124 received brachytherapy (internal radiation); and 24 received primary androgen deprivation (hormone) therapy. All of the men experienced recurrence at a median of 5.5 years.
Nearly one-third of the men had cardiovascular issues such as congestive heart failure, heart attacks, angina, stroke, diabetes, or circulation problems. These men tended to be slightly older and were less likely to undergo surgery as the primary therapy.
Overall, 14.8 percent of men reported feeling regret; however, those with cardiovascular disease were 52 percent more likely to experience treatment regret than those without it. Men with cardiovascular disease were more likely to experience bowel and urinary problems than their healthier counterparts. Men with bowel problems were 58 percent more likely to regret treatment.
The researchers concluded that it's important for physicians to consider comorbidity, such as cardiovascular disease, when discussing treatment options. If it's an option, men with cardiovascular disease might want to consider active surveillance, which could prevent later regret.
Reference:
Nguyen PL, Chen MH, Hoffman KE, et al. Cardiovascular comorbidity and treatment regret in men with recurrent prostate cancer. BJUI International. 2012; 110: 201-205.
Knowledge is power. Are you facing a new diagnosis, recurrence, living with metastatic disease, or supporting a loved one through their cancer journey?
Sign up for monthly newsletters on prostate cancer here.
Get the facts about prostate cancer here.
Join ongoing discussions with other individuals affected by prostate cancer in the CancerConnect private online prostate cancer community here.
Copyright © 2018 CancerConnect. All Rights Reserved.