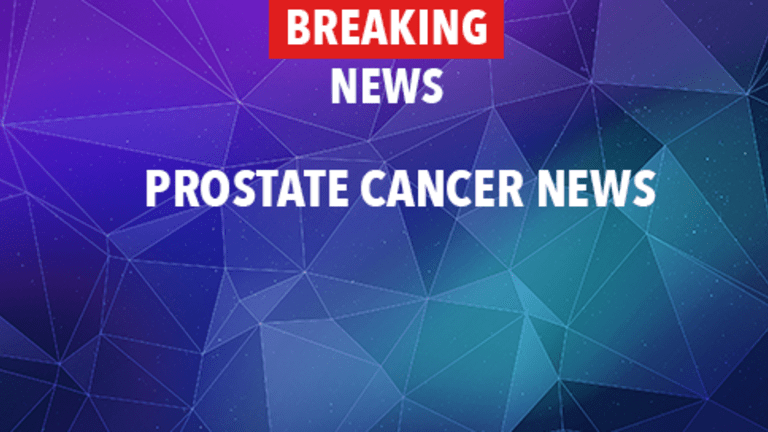 Men with a Treatment Tend to Choose Surveillance in the Face of Prostate Cancer
Men with a Multidisciplinary Treatment Team Tend to Choose Active Surveillance in the Face of Prostate Cancer.
When men with early, low-risk prostate cancer have a multidisciplinary treatment team caring for them, they are more likely to choose active surveillance (sometimes called watchful waiting) over treatment with surgery or radiation, according to the results of a study published in the Journal of Clinical Oncology.[1]
Each year in the United States, more than 192,000 men are diagnosed with prostate cancer and more than 27,000 die of the disease. Prostate cancer is typically a disease of aging. It may persist undetected for many years without causing symptoms. In fact, most men die with prostate cancer not from prostate cancer. Approximately 20% of men will develop prostate cancer during their lifetime, yet only 3% will actually die of the disease.
The treatment of early-stage prostate cancer is controversial because thus far there is no clear proof that aggressive treatment prolongs survival compared with deferred treatment. Furthermore, treatment can cause lasting side effects, such as impotence and incontinence. Some men opt for a more conservative approach, called active surveillance or watchful waiting—which defers treatment until symptoms appear and/or there is evidence of progression. This approach can help some men avoid unnecessary treatment and potentially long-lasting side effects.
Recent research has indicated that treatment and active surveillance produce equivalent outcomes in men with early prostate cancer.[2] Still, approximately nine out of ten men will opt for treatment—even though nearly half of patients diagnosed with early prostate cancer are candidates for active surveillance.
To evaluate the impact of a multidisciplinary treatment team, researchers from Massachusetts General Hospital analyzed treatment choices made by 701 men with low-risk prostate cancer seen at hospitals in Boston. Approximately one-third of the men in the study worked with a multidisciplinary treatment team. The results indicated that 43 percent of men with a multidisciplinary team opted for active surveillance compared to 22 percent of men who saw individual practitioners.
The researchers speculated that a multidisciplinary team might offer a more balanced approach, whereas individual practitioners may be more likely to recommend treatment that falls under their specialty. In general, the doctors might recommend the treatment they know best—for example, a urologist may be more likely to recommend surgery and a radiologist may be more likely to recommend radiation. Therefore, a multidisciplinary team could provide an opportunity for a patient to receive multiple opinions regarding their disease and treatment—and this might lead to more informed decisions.
The researchers concluded that men treated by a multidisciplinary team of doctors are more likely to opt for active surveillance—which could prevent a lot of unnecessary treatment.
References:
[1] Aizer AA, Paly JJ, Zietman AL, et al. Multidisciplinary care and pursuit of active surveillance in low-risk prostate cancer. Journal of Clinical Oncology. Published early online July 30, 2012. doi: 10.1200/JCO.2012.42.8466
[2] Wilt TJ, Brawer MK, Jones KM, et al. Radical prostatectomy versus observation for localized prostate cancer. New England Journal of Medicine. 2012; 367: 203-213.
Knowledge is power. Are you facing a new diagnosis, recurrence, living with metastatic disease, or supporting a loved one through their cancer journey?
Sign up for monthly newsletters on prostate cancer here.
Get the facts about prostate cancer here.
Join ongoing discussions with other individuals affected by prostate cancer in the CancerConnect private online prostate cancer community here.
Copyright © 2018 CancerConnect. All Rights Reserved.