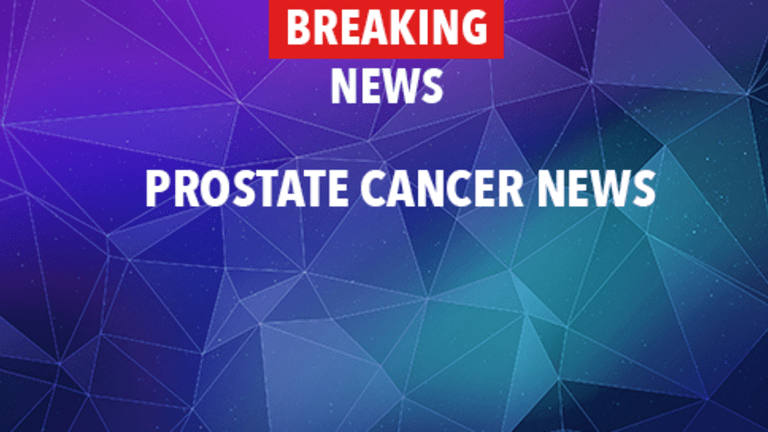 Men on Androgen Deprivation Therapy Not Being Adequately Screened for Bone Loss
Men with Prostate Cancer on Androgen Deprivation Therapy Not Being Adequately Screened for Bone Loss
According to a recent article published in the journal Cancer, men with prostate cancer who are receiving androgen deprivation therapy are not being adequately evaluated or treated for bone loss.
Prostate cancer is the second leading cause of cancer deaths among men in the United States. The prostate is a walnut-sized gland that is located between the bladder and the rectum. It is responsible for the formation of components of semen. Prostate cancer cells are thought to be stimulated to replicate excessively by male hormones, particularly testosterone. Therefore, a standard therapeutic approach, particularly in men with advanced stages of prostate cancer, is referred to as hormone therapy or androgen deprivation therapy, in which the levels of testosterone available to cancer cells are drastically reduced. Prior clinical studies have indicated a trend towards loss of bone density (osteoporosis) and increases in the risk of bone fractures in men treated with androgen deprivation therapy. However, there has been no standardized way in which to monitor bone effects in men undergoing androgen deprivation therapy.
Recently, researchers from Loyola University conducted a study to determine the trends of physicians in evaluating and treating their patients for bone loss among their prostate cancer patients undergoing androgen deprivation therapy. The study included 148 men, all of whom had been receiving long-term androgen deprivation therapy. The men were at a high risk of osteoporosis for factors other than treatment, including the following: "smoking, alcoholism, advanced age, low body mass index, history of bone fractures, steroid use" and multiple other medical problems. Overall, only 14.7% of patients underwent screening or treatment measures for osteoporosis and general health practitioners tended to provide more interventions regarding bone effects than cancer-related specialists. Of these men, only 8.7% were offered a Dexa Scan (type of scan to determine bone density) as well as calcium or vitamin D supplementation, and only 5.4% were treated with oral or intravenous (IV) bisphosphonates, a type of drug that reduces bone loss. Approximately 75% of men who underwent a Dexa Scan suffered from bone loss.
The researchers concluded that men with prostate cancer who are undergoing androgen deprivation therapy are infrequently receiving evaluation or treatment of the bone effects of their therapy. Unfortunately, there is no standardized protocol for physicians to follow regarding this issue as of yet. Patients with prostate cancer who are undergoing androgen deprivation therapy may wish to speak with their physicians about evaluation, treatment and/or prevention of bone loss.
Reference: Tanvetyanon T. Physician practices of bone density testing and drug prescribing to prevent or treat osteoporosis during androgen deprivation therapy. Cancer. 2005;103:237-241.
Copyright © 2018 CancerConnect. All Rights Reserved.