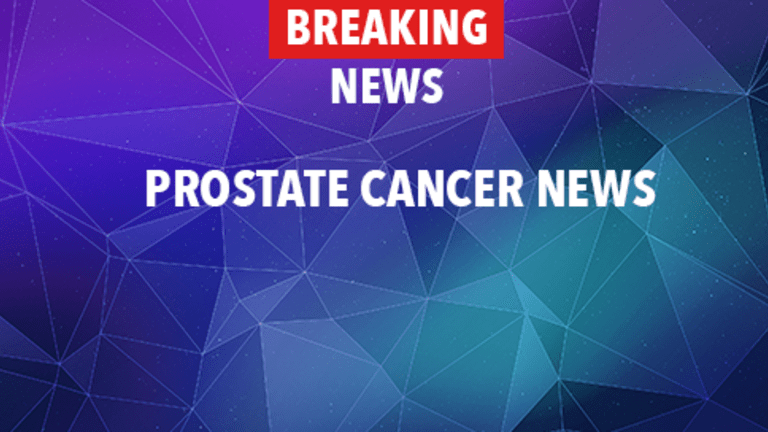 Many Older Men with Early-stage Prostate Cancer May Be Able to Avoid Treatment
Many Older Men with Early-stage Prostate Cancer May Be Able to Avoid Treatment
Among elderly men with early-stage prostate cancer, a majority of those who choose watchful waiting in place of immediate cancer treatment will not require treatment or will die of other causes before their cancer progresses significantly. These results were presented at the first Genitourinary Cancers Symposium, which was co-sponsored by the American Society of Clinical Oncology (ASCO), the American Society for Therapeutic Radiology and Oncology (ASTRO), and the Society of Urologic Oncology (SUO).
If prostate cancer is truly confined to the prostate, it is curable with surgery or radiation. However, in order to benefit from curative treatment, a patient's life expectancy may need to be 10-15 years. Patients may ask themselves: if cure is possible, is it necessary? Treatment of prostate cancer is a very personal decision, and some patients will choose to undergo aggressive treatment, while others will not.
Patients diagnosed with early-stage prostate cancer must choose between "watchful waiting", more aggressive treatment with radiation or surgery, or participation in a clinical study. Unfortunately, well-controlled clinical studies comparing these treatment approaches have not been performed.
To explore outcomes among elderly men with untreated, early-stage prostate cancer, researchers evaluated information from a large U.S. cancer registry. The study collected information about prostate cancer diagnoses that occurred between 1992 and 2002, and focused on men with T1 or T2 prostate cancer who did not receive cancer therapy (surgery, radiation, or hormonal therapy) within six months of their prostate cancer diagnosis.
An important feature of this study was that is was conducted after PSA screening became widespread. Many previous studies of watchful waiting were conducted before the PSA era and may no longer be relevant.
Information was available for more than 9,000 men. The age at the time of prostate cancer diagnosis ranged from 66 years to 104 years, with a median age of 77 years.
30% of men eventually received cancer therapy. Among these men, the median interval from diagnosis to start of treatment was more than 10 years.
During the study period, a majority of the men either died of causes other than prostate cancer or remained alive without significant cancer progression.
Although death from prostate cancer was uncommon, the likelihood varied by the grade of the prostate cancer. After 10 years 5 to 7 percent of men with low- or intermediate grade cancer had died of prostate cancer, compared with 23 percent of men with high-grade cancer.
The study was lead by Dr. Grace Lu-Yao, a cancer epidemiologist at The Cancer Institute of New Jersey and associate professor at UMDNJ-Robert Wood Johnson Medical School and School of Public Health. In a prepared statement, Dr. Lu-Yao explained, "Because prostate cancer therapies are associated with significant side effects, our data can help patients make better informed decisions about the most appropriate approach for them and potentially avoid treatment without adversely affecting their health." Dr. Lu-Yao noted, however, that men who do not receive immediate treatment for their cancer will need to be carefully monitored for signs of cancer progression.
Dr. Lu-Yao and her colleagues concluded: "Active surveillance may be a reasonable option for elderly patients with localized prostate cancer, especially among those without high-grade cancer."
Men with early-stage prostate cancer may wish to talk with their physicians about the full range of options for managing the cancer.
Reference: Lu-Yao G, Barry MJ, Zietman A et al. Disease trajectory of untreated localized prostate cancer in elderly men: a population-based study. Presented at the Genitourinary Cancers Symposium, San Francisco, CA, February 14-16, 2008. Abstract #10.