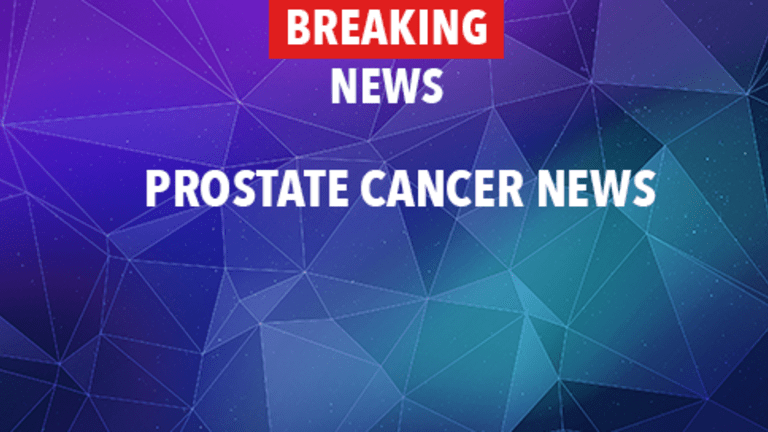 Longest Follow-Up to Date Shows Active Surveillance is Safe and Feasible
Longest Follow-Up to Date Shows Active Surveillance is Safe and Feasible
Results from the longest follow-up to date of active surveillance in patients with favorable or intermediate-risk prostate cancer indicate that the approach is safe and feasible for as long as 20 years after diagnosis. These results were presented at the 2014 European Association of Urology (EAU) Congress in Stockholm, Sweden.
Each year in the United States, more than 192,000 men are diagnosed with prostate cancer and more than 27,000 die of the disease. Prostate cancer is typically a disease of aging. It may persist undetected for many years without causing symptoms.
The treatment of early-stage prostate cancer is controversial because there is limited proof that aggressive treatment prolongs survival compared with deferred treatment. Furthermore, treatment can cause lasting side effects, such as impotence and incontinence. Some men opt for a more conservative approach, called active surveillance or watchful waiting—which defers treatment until symptoms appear and/or there is evidence of progression. This approach can help some men avoid unnecessary treatment and potentially long-lasting side effects.
For years, research has been ongoing to determine the risks and benefits of active surveillance. Now, the results from the longest follow-up study to date are in. The prospective single-group cohort study included 993 men who had early-stage disease and were followed with active surveillance. The men were treated only if there were signs of disease progression.
Up to 20 years after diagnosis, 1.5 percent of the men had died and 3.1 percent had developed metastatic disease. What's more, men were 10 times more likely to die from other causes than from prostate cancer. At 5, 10, 15, and 20 years after diagnosis, 75.7 percent, 63.5 percent, 55 percent, and 55 percent of patients, respectively, remain untreated and on active surveillance. During the follow-up period, 15 died from prostate cancer and 7 developed metastatic disease.
The researchers noted that some men developed late metastases, which of course begs the question of whether earlier treatment may have benefited these men. In general, though, they found that active surveillance was a safe and feasible approach and they note that more men are harmed by overtreatment than by delayed treatment.
Reference:
Klotz L, Vesprini D, Loblaw A. Long term follow-up of a large active surveillance cohort. Presented at the 2014 EAU Congress in Stockholm Sweden. Abstract 26.
Copyright © 2018 CancerConnect. All Rights Reserved.