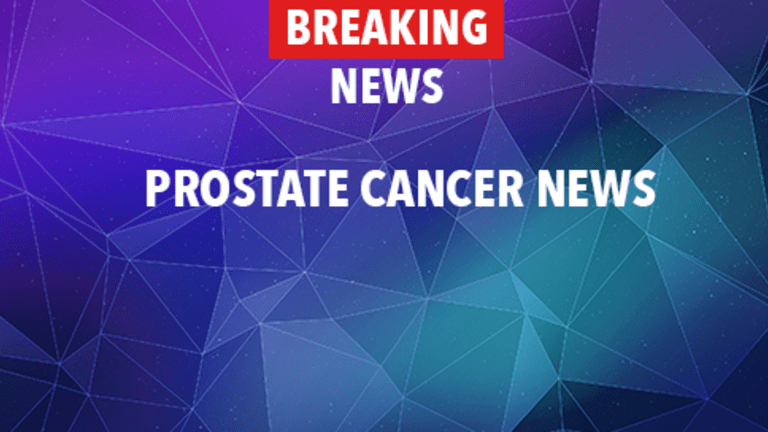 Long-Term Hormone Therapy Offers No Benefit in Intermediate-Risk Prostate Cancer
Long-Term Hormone Therapy Offers No Benefit in Intermediate-Risk Prostate Cancer
Long-term hormone therapy after radiation treatment for intermediate-risk prostate cancer does not improve disease-specific or overall survival, according to the results of a study presented at the annual meeting of the American Society of Radiation Oncology.
Hormone therapy—also called androgen deprivation therapy—is designed to block testosterone from stimulating the growth of hormone-dependent types of prostate cancer. Historically, doctors have theorized that more hormone therapy was better for long-term control of disease, but there has been little data to back this up.
In the RTOG 9202 trial, researchers evaluated the benefits of long-term adjuvant androgen deprivation (LTAD) for two years after initial androgen deprivation compared with those of initial androgen deprivation only (STAD) plus radiation therapy in patients with mostly high-risk prostate cancer—but the study also included some patients with intermediate-risk cancer. In a secondary analysis of the intermediate-risk patients, researchers attempted to determine whether LTAD offered a survival benefit.
The analysis included 133 men—59 in the LTAD group and 74 in the STAD group. The median follow-up was more than 11 years. The results indicated that there was no significant difference in overall survival between the two groups. The 10-year survival estimate was 61 percent for the STAD group and 65 percent for the LTAD group. Disease-specific survival rates were 96 percent in both groups. The 10-year PSA failure rates were 53 percent for the STAD group and 55 percent for the LTAD group.
The researchers concluded that more is not necessarily better when it comes to hormone therapy for intermediate-risk prostate cancer. In fact, the results indicate that four months of hormone therapy is sufficient in this population. The approach could mean better quality of life for patients with intermediate-risk prostate cancer, as the effects of four months of hormone therapy are nearly always reversible, whereas the effects of two years of therapy can lead to long-term complications.
Reference:
Mirhadi AJ, Hunt D, Hanks GE, et al. Effect of long-term hormonal therapy (vs short-term hormonal therapy): A secondary analysis of intermediate-risk prostate cancer patients treated on RTOG 9202. International Journal of Radiation Oncology Biology Physics. 2013; 87(2): Page S26, Abstract 61.
Copyright © 2018 CancerConnect. All Rights Reserved.