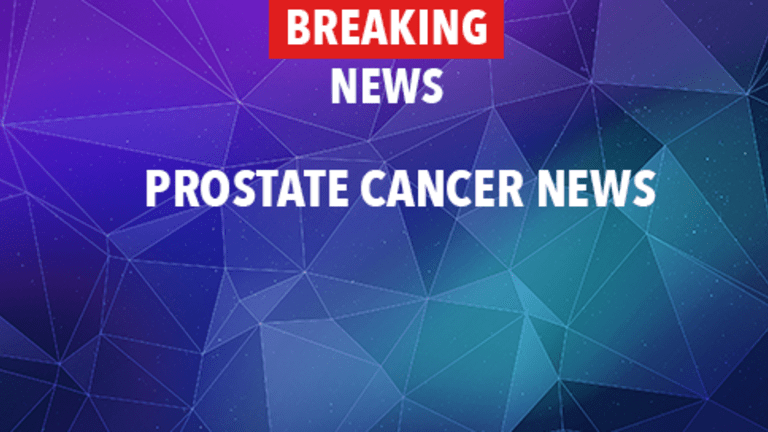 Short-term androgen suppression produces inferior survival compared with long-term androgen suppression in the treatment of locally advanced prostate cancer, according to the results of a study published in the New England Journal of Medicine.[1]
Locally advanced prostate cancer refers to cancer that has spread from the prostate to nearby sites, but not to distant sites in the body. Standard treatment for locally advanced prostate cancer may include surgery, radiation therapy, and/or hormone therapy.
Hormone therapy, also known as androgen deprivation (or suppression) therapy, is designed to block male hormones (particularly testosterone) from stimulating the growth of prostate cancer. The combination of radiation therapy plus long-term androgen suppression for two or more years has been shown to improve overall survival in patients with locally advanced prostate cancer. However, long-term androgen suppression can also reduce quality of life and cause side effects such as impotence, hot flashes, and an increased risk of bone fractures.
Researchers affiliated with the European Organization for Research and Treatment of Cancer (EORTC) conducted a study to evaluate whether short-term androgen suppression would achieve the same survival as long-term androgen suppression yet preserve quality of life. The study included 970 men who had received external beam radiation therapy along with six months of androgen suppression. The men were then randomly assigned to receive either no further treatment (short-term suppression) or to receive 2.5 more years of androgen suppression (long-term suppression). The short-term group included 483 men, and the long-term group included 487.
After a median follow-up of 6.4 years, 132 patients in the short-term group had died (47 from prostate cancer) and 98 in the long-term group had died (29 from prostate cancer). The five-year overall mortality for the short-term group was 19% compared with 15.2% for the long-term group.
The researchers noted that "the difference in the effect of short-term and long-term androgen suppression on 5-year mortality was modest"; however, they believe that long-term suppression provides an advantage that is likely to be maintained over a longer period. They concluded that radiation plus short-term androgen suppression is inferior to radiation plus long-term androgen suppression for the treatment of locally advanced prostate cancer.
Reference:
[1] Bolla M, de Reijke TM, Van Tienhoven G, et al. Duration of androgen suppression in the treatment of prostate cancer. New EnglandJournal of Medicine. 2009; 360: 2516-2527.
Copyright © 2018 CancerConnect. All Rights Reserved.