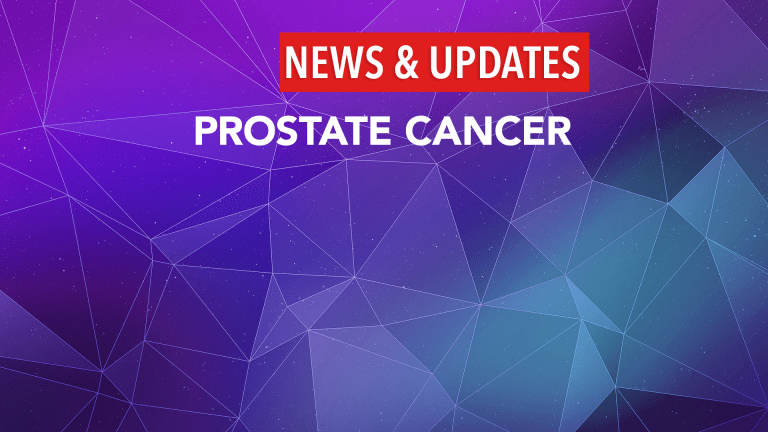 Lifestyle Changes May Slow Prostate Cancer Progression
Lifestyle Changes May Slow Prostate Cancer Progression.
According to a study published in The Journal of Urology, progression of early, low-grade prostate cancer may be slowed if men make healthful changes to their diet, physical activity level, and stress management techniques.
The prostate is a gland of the male reproductive system. It produces some of the fluid that transports sperm during ejaculation. After skin cancer, prostate cancer is the most common form of cancer diagnosed in men. Current treatment options include watchful waiting (delay of treatment until signs of cancer progression), surgery, chemotherapy, radiation, and/or hormonal therapy. A blood test that is often used to screen for prostate cancer or to monitor patients after prostate cancer treatment is the prostate specific antigen (PSA) test. For men who have already been diagnosed with prostate cancer, an increase in PSA level may indicate cancer progression or recurrence.
To evaluate the effect of intensive lifestyle changes on PSA levels in men with untreated prostate cancer, researchers conducted a randomized clinical trial among 93 patients. All patients had low-grade prostate cancer (Gleason score less than 7), initial PSA levels between 4 and 10 ng/ml, and early-stage cancer (T1 or T2). All of the patients had chosen not to undergo conventional treatment for prostate cancer. Half the patients were assigned to receive the lifestyle intervention and half were asked to follow the advice of their physician regarding lifestyle changes.
Men in the lifestyle intervention group were given the following instructions regarding diet, physical activity, and stress management:
A prescribed diet consisting primarily of fruits, vegetables, whole grains, legumes, and soy products
A recommended level of physical activity of 30 minutes of moderate aerobic activity six days per week
Stress reduction techniques that included stretching, breathing, meditation, imagery, and progressive relaxation for a total of one hour per day
These men also attended a support group once a week to help them stick with the program.
After one year, 95% of the men in the intervention group were still adhering to the study's lifestyle recommendations. PSA decreased 4% in the group receiving the lifestyle intervention, and increased 6% in the group that was simply told to follow the advice of their physician (the control group). Six of the men in the control group and none of the men in the lifestyle intervention group received conventional prostate cancer treatment over the course of the year due to disease progression or rising PSA.
The study demonstrates that men with early prostate cancer are able to sustain positive lifestyle changes for at least one year and that these changes may produce a decline in PSA level and slow disease progression. Longer term follow-up would provide additional information about the effects and sustainability of these lifestyle changes.
Reference: Ornish D, Weidner G, Fair WR et al. Intensive lifestyle changes may affect the progression of prostate cancer. The Journal of Urology. 2005;174:1065-1070.