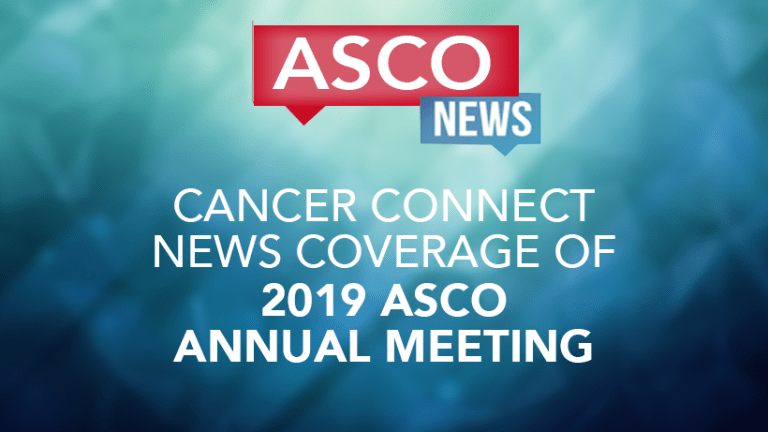 Keytruda + Xtandi A New Combination Treatment for Metastatic Prostate Cancer?
Initial results of KEYNOTE 365 study of Keytruda immunotherapy in prostate cancer released at 2019 ASCO
by Dr. C.H. Weaver M.D. 6/2019
According to research being presented at the 2019 American Society of Clinical Oncology Annual Meeting in Chicago, treatment with Keyutruda (pembrolizumab) plus Xtandi (enzalutamide) showed sustained activity in Zytiga (abiraterone) patients with metastatic castrate resistant prostate cancer (mCRPC) that had not received chemotherapy.
About Keytruda Checkpoint Inhibitors
Keytruda belongs to a class of medicines called "checkpoint inhibitors." Checkpoint inhibitors are a novel precision cancer immunotherapy that helps to restore the body's immune system in fighting cancer by releasing checkpoints that cancer uses to shut down the immune system. PD-1 and PD-L1 are proteins that inhibit certain types of immune responses, allowing cancer cells to evade detection and attack by certain immune cells in the body. A checkpoint inhibitor can block the PD-1 and PD-L1 pathway and enhance the ability of the immune system to fight cancer. By blocking the binding of the PD-L1 ligand these drugs restore an immune cells' ability to recognize and fight the colon cancer cells.
About Xtandi® (enzalutamide)
Xtandi is an androgen receptor inhibitor that targets multiple steps in the androgen-receptor–signaling pathway, interfering with molecular pathways that help the cancer grow. What's more, the drug does not cause side effects commonly associated with chemotherapy, such as nausea and hair loss. Xtandi is indicated for the treatment of both non-metastatic castration-resistant prostate cancer (NM-CRPC) and metastatic CRPC.
Physicians reported on their initial experience using a combination of Keytruda immunotherapy and Xtandi in 69 patients with mCRPC who were unresponsive to or became intolerant to Zytiga. The average age of the patients was 69 years. Non had received chemotherapy and the average follow up duration was 9 months at the time of reporting.
Overall the immunotherapy Xtandi combination was safe and no significant morbidity or mortality was reported. About 25% of patients however did report fatigue, rash and nausea during treatment.
Half of patients with measurable disease had no evidence of PSA progression by 27 weeks after treatment initiation. Overall the average duration of response to treatment was 8.3 months, with 3 (75%) patients achieving a duration of response greater than 6 months.
Men with hormone resistant prostate cancer have an increasing number of treatment options in addition to chemotherapy based treatment. The Keytruda-Xtandi combination appears can be added to that list and additional research is ongoing in order to determine the best way to incorporate Keytruda immunotherapy into the overall management of advanced prostate cancer.
Reference: Fong PCC, Retz M, Drakaki A, et al. Pembrolizumab (pembro) plus enzalutamide (enza) in abiraterone (abi)-pretreated patients (pts) with metastatic castrate resistant prostate cancer (mCRPC): Cohort C of the phase 1b/2 KEYNOTE-365 study. Presented at: the 2019 ASCO Annual Meeting. Abstract: 5010.