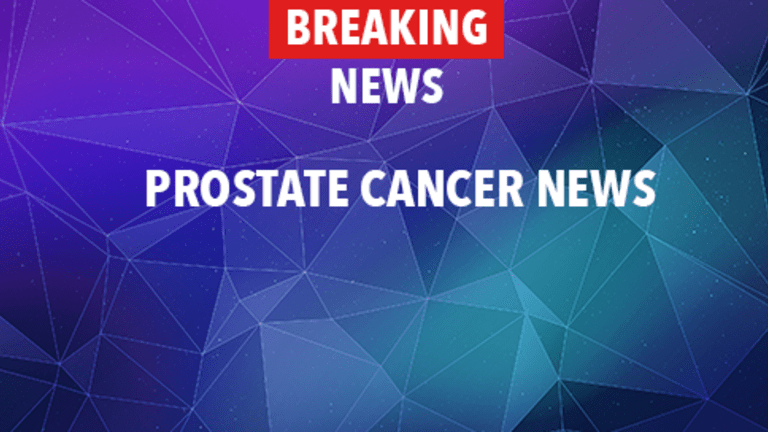 Intermittent Androgen Ablation Appears Safe and Effective
Intermittent Androgen Ablation Appears Safe and Effective
Among men who experience an increase in prostate-specific antigen (PSA) following radiation therapy for localized prostate cancer, intermittent androgen ablation appears to be safe and effective and also limits side-effects and costs. These results were published in the International Journal of Radiation Oncology, Biology, Physics.
The prostate is a gland of the male reproductive system. It produces some of the fluid that transports sperm during ejaculation. After skin cancer, prostate cancer is the most common form of cancer diagnosed in men. The outlook for men diagnosed with prostate cancer is good; overall survival rates for all stages of prostate cancer have improved dramatically over the past 20 years.
Current treatment options for prostate cancer include watchful waiting, surgery, chemotherapy, radiation, or androgen deprivation therapy (also referred to as hormonal therapy).
Androgen deprivation therapy is designed to block testosterone from stimulating the growth of hormone-dependent types of prostate cancer. Because continuous androgen deprivation therapy produces side effects such as osteoporosis, hot flashes, and loss of libido, and because many prostate cancers eventually become resistant to hormonal therapy, researchers continue to explore alternatives.
Intermittent androgen ablation (IAA) is one such alternative. It involves the administration of hormonal therapy until a sufficient treatment response has been achieved. This is followed by a period of no treatment. The cycle is repeated as needed. IAA may reduce side effects and delay hormone resistance.
In order to assess the use of IAA among men who experience an increase in PSA after radiation therapy for localized prostate cancer, researchers evaluated 39 patients. The patients received IAA every two months for a total of four doses. Treatment was discontinued if serum PSA fell to normal levels and testosterone was suppressed. Treatment was restarted if PSA reached 10 ng/mL. Patients have been followed for a median of close to five years.
Five-year survival was 92%.
7% of patients developed distant metastases.
There were no deaths due to prostate cancer.
The researchers conclude that IAA is a safe and effective approach for men who experience a PSA increase after radiation therapy for localized prostate cancer. They note that IAA limits side-effects and costs and does not appear to increase the risk of metastasis.
Reference: Cury FL, Souhami L, Rajan R et al. Intermittent androgen ablation in patients with biochemical failure after pelvic radiotherapy for localized prostate cancer. International Journal of Radiation Oncology, Biology, Physics. Early online publication November 10, 2005.
Intermittent androgen suppression (IAS) has been evaluated in the treatment of patients with prostate cancer. IAS is a type of hormone therapy in which treatment is given for a short duration, and then stopped for a given duration. IAS can then be repeated. However, optimal timing of IAS in terms of duration of a patient being on and off treatment has not been determined. Clinical trials are currently being conducted to directly compare IAS to continuous hormone therapy in the treatment of prostate cancer; however, results from these trials are still years away. The rationale behind the approach of IAS include the possibility of reducing side effects of continuous hormone therapy, such as osteoporosis, fractures, decreased sexual function, anemia and weight gain. In addition, IAS may delay resistance to hormone therapy in the course of treatment and drastically reduce medical costs.
Copyright © 2018 CancerConnect. All Rights Reserved.