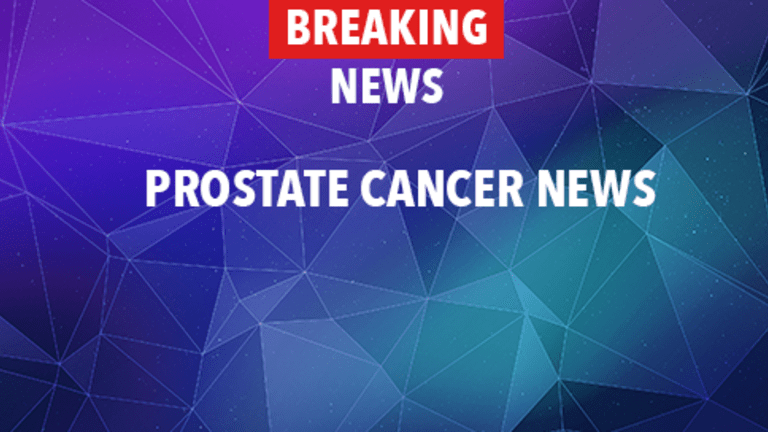 Intensity Modulated Radiation Therapy for Prostate Cancer
Intensity Modulated Radiation Therapy for Prostate Cancer
According to a recent article in the International Journal of Radiation Oncology- Biology-Physics, intensity modulated radiation therapy (IMRT) appears to be safe and effective treatment for localized prostate cancer.
The prostate is a walnut-sized gland that is located between the bladder and the rectum in males and produces a component of semen. Localized prostate cancer refers to cancer that has not spread from the prostate gland or local tissues. Treatment varies for localized prostate cancer, with many treatment options available to patients. Radiation therapy is often used alone or as a component of therapy for localized prostate cancer. Prostate specific antigen (PSA) is a protein produced by the prostate and shed into the bloodstream. Elevated levels of PSA in the blood often indicate the presence or recurrence of prostate cancer.
Advances in radiation therapy have focused on delivering the highest radiation dose possible to cancerous cells while sparing healthy surrounding tissue. Many large radiation facilities have recently switched to IMRT instead of 3 dimensional conformal radiation therapy (3D-CRT) for treatment of prostate cancer. This is because some researchers believe that IMRT may be superior to 3D-CRT in terms of delivering higher radiation doses directly to the cancerous cells while reducing side effects to nearby healthy tissue. However, there have been no large clinical trials directly comparing high-dose IMRT to 3D-CRT for treatment of prostate cancer.
Researchers from Memorial Sloan-Kettering Cancer Center recently reported results of high-dose IMRT for the treatment of 772 patients with localized prostate cancer. This is, so far, the largest series of patients treated with IMRT. Patients were divided into three groups, according to the extent of their disease: those with a favorable, intermediate or unfavorable prognosis. Approximately two years following therapy, 92% of patients in the favorable group, 86% of patients in the intermediate group and 81% of patients in the unfavorable group had not experienced a rise in their PSA levels. Moderate side effects to the rectum occurred in 4.5% of patients and moderate side effects to the bladder and urinary track occurred in less than 4% of patients. Only one patient experienced urinary retention (inability to void).

These researchers conclude that high-dose IMRT is a feasible and effective treatment option for patients with localized prostate cancer and have adopted IMRT as the standard of care for radiation therapy in prostate cancer. Patients with localized prostate cancer who are considering radiation therapy may wish to speak with their physician about the risks and benefits of high-dose IMRT or the participation in a clinical trial evaluating other therapeutic approaches. Two sources of information regarding ongoing clinical trials include the National Cancer Institute (cancer.gov) and www.eCancerTrials.com. ECancerTrials.com also provides personalized clinical trial searches on behalf of patients.
Reference: Zelefsky MJ, Fuks Z, Hunt M, et al. High-dose intensity modulated radiation therapy for prostate cancer: early toxicity and biochemical outcome in 772 patients.
International Journal of Radiation Oncology-Biology-Physics. 2002;53:1111-1116.
Copyright © 2018 CancerConnect. All Rights Reserved.