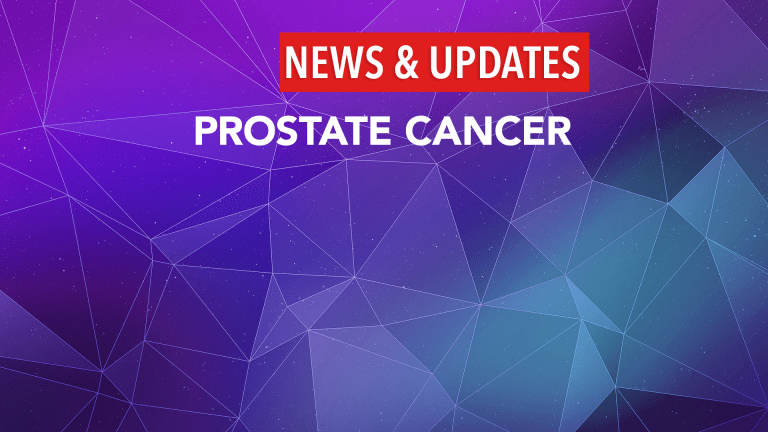 Immediate vs Delayed Androgen Deprivation Therapy in Prostate Cancer
Immediate vs Delayed Androgen Deprivation Therapy in Prostate Cancer
CancerConnect News: There is an ongoing discussion about the optimal timing of using androgen deprivation therapy (ADT) in men with prostate cancer who have relapsed based on a rising prostate-specific antigen (PSA) and in men with early stage prostate cancer who are unable to receive more aggressive treatment.
Some experts believe that ADT should be given immediately while others suggest it may be delayed and ADT can be individualized.  The Timing of Androgen Deprivation (TOAD) clinical trial was designed to answer this question and reported last year that the 5-year overall survival favored immediate ADT (91.2% vs 86.4% for delayed ADT.
Now the study authors have reported on the quality of life and side effects in delayed and immediate ADT.  However, none of the ADT associated symptoms remained worse after 2 years.
Overall no significant differences were observed between-treatment groups for global quality of life, physical functioning, role functioning, emotional functioning, sexual function, fatigue, or pain.
They found that overall, there was no "demonstrable effect on overall functioning or health-related quality of life" between immediate and delayed ADT with one exception. Immediate use of ADT was associated with worse initial specific hormone-treatment-related symptoms; the most significant were hot flushes and sore or enlarged nipples or breasts. At 6 months, there was also a significant difference between the groups in sexual activity.
In addition, scores for hormone treatment–related symptom were significantly higher for the immediate therapy group than for the delayed treatment group (15.97 vs 8.48, respectively) at 6 months and also at 12 months (17.07 vs 9.32).
The study authors suggest that immediate ADT should be emphasized for men with poor prognostic characteristics (eg, PSA doubling time of less than 10 months) while patients with better prognostic features might wish to delay treatment.
Reference: Lancet Oncol. Published July 28, 2017.