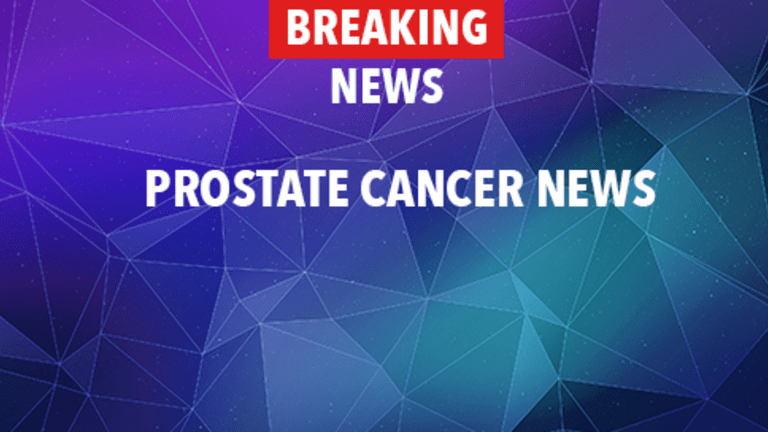 Immediate Hormonal Therapy Prolongs Survival in Patients with Prostate Cancer
Immediate Hormonal Therapy Prolongs Survival in Patients with Prostate Cancer Involving the Local Lymph Nodes
Testosterone is a male hormone produced mainly by the testicles. Many organs in the body are composed of cells that respond to or are regulated by exposure to testosterone. Cells in the prostate gland have testosterone receptors and when exposed to testosterone are stimulated to grow. When cells that have testosterone receptors become cancerous, the growth of these cancer cells can be increased by exposure to testosterone. The basis of hormone therapy as a treatment for prostate cancer is to block or prevent the cancer cells from being exposed to testosterone. Hormone therapy is cytostatic (it prevents cancer cells from growing) not cytotoxic (kills cancer cells). There are two methods of delivering hormone therapy: 1) surgical removal of the testicles (orchiectomy) and 2) medical anti-androgen hormone therapy.
The timing of hormonal therapy for patients with prostate cancer is controversial. Studies performed in the 1960's and 1970's suggested that early hormonal therapy, usually with an orchiectomy, delayed disease progression but did not prolong patient survival. Several clinical studies since then have not shown a clear benefit for early intervention with anti-androgen therapy. With the development of alternative anti-androgen therapy this concept has recently been challenged.
Physicians in the Eastern Cooperative Oncology Group conducted a clinical trial involving 100 men who had undergone radical prostatectomy and bilateral lymphadenectomy and were found to have cancer in the lymph nodes. A standard approach for such patients would have been to delay hormonal treatment until recurrent cancer was detected clinically. This study was designed before the prostate specific antigen (PSA) was used to determine relapse. In this study, patients were randomly assigned to receive immediate anti-androgen therapy with either goserelin (a synthetic agonist of gonadotropin-releasing hormone), bilateral orchiectomy, or to be followed until disease progression at which time treatment was instituted.
The average follow-up for this study is 7 years. Seven of 47 men receiving immediate anti-androgen treatment have died compared to 18 of 51 men in the delayed treatment group. At the time of this report, 77% of patients in the immediate treatment group were alive and free of cancer compared to 18% in the delayed treatment group. There were 3 deaths from prostate cancer in the immediate treatment group and 16 in the delayed treatment group. Over 80% of patients in the immediate treatment group were alive at 7 years compared to approximately 60% in the delayed treatment group.

This clinical study clearly shows a benefit from immediate intervention with anti-androgen treatment for patients with residual cancer in the local lymph nodes but no distant metastasis after radical prostatectomy. However, since this study was conducted there have been many changes in the way prostate cancer is treated and monitored including monitoring with PSA to determine recurrence. Whether or not there would have been a better outcome for the delayed treatment group if they were treated for an elevated PSA is unknown. It is also important to understand that only 5% of patients who undergo radical prostatectomy today will have positive lymph nodes as in this study. It is also important to understand that other similar but not identical studies have failed to show this degree of benefit from early hormonal therapy. Nevertheless, for patients with residual disease after initial treatment early hormonal therapy should be considered. (New England Journal of Medicine, Vol 341, No 24, pp 1781-1788, 1999)
Copyright © 2018 CancerConnect. All Rights Reserved.