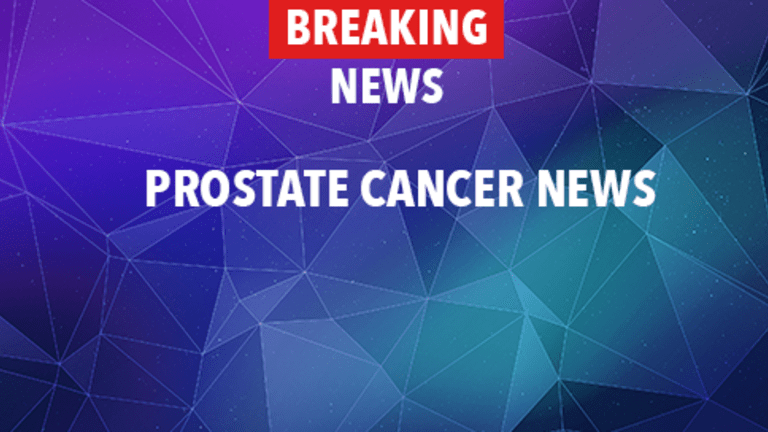 Hormone Therapy May Not Improve Outcomes in Elderly Men with Prostate Cancer
Immediate Hormone Therapy May Not Improve Outcomes in Elderly Men with Prostate Cancer
Treatment with immediate hormone therapy may not improve outcomes compared with conservative management among elderly men with prostate cancer. These results were recently published in the Journal of the American Medical Association.
Early prostate cancer refers to prostate cancer that has not spread from the prostate to distant sites in the body but is limited to the prostate and nearby lymph nodes. Standard therapy for early prostate cancer may include surgery, radiation therapy, conservative management (no treatment until disease progression), and hormone therapy. Optimal treatment for early prostate cancer is still under debate, though it appears that individualized approaches may provide the best outcomes. Several variables are considered when selecting treatment options for early prostate cancer; these include age, aggressiveness of cancer, extent of spread, other existing medical conditions, and side effects of therapy.
Prostate cancer is stimulated to grow from exposure to the male hormone testosterone. Androgen suppression therapy, also referred to as hormone therapy, reduces the amount of circulating testosterone, which ultimately reduces the growth stimulus of prostate cancer. Studies have suggested that androgen suppression therapy (AST) benefits patients with early prostate cancer that is considered aggressive (fast-growing). Side effects of AST, however, must be weighed against its benefits, and researchers have been exploring individual variables that may be associated with different outcomes of specific therapies. For example, more results have emerged indicating that elderly men with slow-growing prostate cancer may not achieve any improved outcomes with immediate therapy compared with delayed therapy.
Researchers from the Cancer Institute of New Jersey recently evaluated information from the Medicare database that included 19,271 men aged 66 years or older who had been diagnosed with early prostate cancer. Patients were treated with either initial AST or conservative management (no treatment until pre-specified signs of progression).
Survival at 10 years following diagnosis was nearly identical between the two groups of patients (approximately 30% for each group).
Death caused by prostate cancer was actually worse among men treated with initial AST (80.1%) compared with those initially receiving conservative management (82.6%); this difference, however, was not significant.
The researchers concluded that initial AST "is not associated with improved survival among the majority of elderly men with localized prostate cancer when compared with conservative management." It is important that men diagnosed with prostate cancer speak with their physician regarding their individual risks and benefits of all treatment options.
Reference: Lu-Yao, G, Albertsen P, Moore D, et al. Survival following primary androgen deprivation therapy among men with localized prostate cancer. Journalof the American Medical Assocaition. 2008;300:173-181.
Related News:Androgen Suppression Improves Outcomes in Some Patients with Early Prostate Cancer(01/23/2008)
Copyright Prostate Cancer Information Center on CancerConsultants.com
Copyright © 2018 CancerConnect. All Rights Reserved.