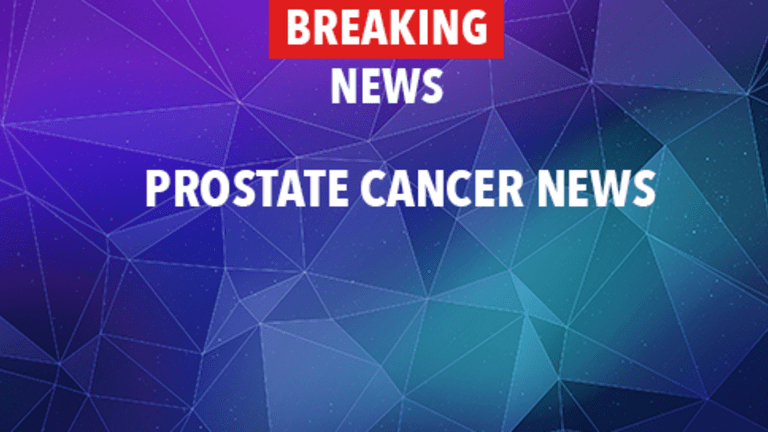 Higher Overall Dose of Radiation May be Beneficial for Localized Prostate Cancer
Higher Overall Dose of Radiation May be Beneficial for Localized Prostate Cancer
According to results presented at the plenary session of the 45th annual meeting of the American Society for Therapeutic Radiation and Oncology, a higher overall dose of radiation given over 6.5 weeks may be more beneficial than a lower radiation dose given over 4 weeks for treatment of localized prostate cancer. However, the overall doses used in this particular study were far lower than what has been shown as optimal; therefore, these results may not appropriately convey responses that might be achieved with radiation schedules used at present.
The prostate is a walnut-sized male sex gland that is responsible for producing a component of semen. Prostate cancer is the second leading cause of cancer deaths in American men, with 1 out of every 6 men being diagnosed within their lifetime. Localized prostate cancer refers to cancer that has not spread from its site of origin. Patients with localized prostate cancer may be stratified into low, intermediate and high-risk groups, depending upon specific features of their cancer. The risk groups indicate the probability of cancer recurrence and/or spread and are becoming important in deciding upon treatment decisions. Surgery, radiation therapy, watchful waiting and/or hormone therapy are all accepted treatment approaches for localized prostate cancer, with no definitive approach proving clear superiority over another at present. For patients who choose radiation therapy, precise scheduling and dosing of therapy to provide optimal outcomes has not been determined as of yet. Researchers are attempting to determine the shortest radiation schedule to provide optimal benefit, as radiation therapy involves time of the patient and healthcare providers as well as resource utilization.
Researchers from Canada conducted the first clinical trial to directly compare two specific different radiation schedules in the treatment of localized prostate cancer. This trial included 936 men treated between 1994 and 1998 in 16 different Canadian institutions. Patients were divided into two groups and treated with either an overall higher dose of radiation (66 Gy) delivered in 33 doses over a period of 6.5 weeks (long arm), or a lower overall dose of radiation (52.5 Gy) delivered in 20 doses over a period of 4 weeks (short arm). At approximately 5.7 years following treatment, the rates of cancer recurrence were 53% for patients treated on the long arm, compared with 59% for those treated on the short arm. Overall survival at 5 years was similar between the 2 arms (86% and 88% for long and short arms, respectively). Severe side effects occurring within 4 months of therapy were more frequent in the short arm. However, long-term side effects were very low and comparable between the two groups of patients.
The researchers concluded that higher overall doses of radiation therapy appear to lower the risk of cancer recurrence in patients with localized prostate cancer. However, the doses used in this trial were lower than those typically used at present. The researchers stated that this information will be helpful in determining future radiation schedules and doses in upcoming clinical trials, as dose escalation will be evaluated with newer radiation techniques including 3-D conformal radiation and IMRT.
Reference: Lukka H, Hayter C, Warde P, et al. A randomized trial comparing two fractionation schedules for patients with localized prostate cancer. Proceedings from the 45th annual meeting of the American Society for Therapeutic Radiation and Oncology. October, 2003. Abstract #5.
Copyright © 2018 CancerConnect. All Rights Reserved.