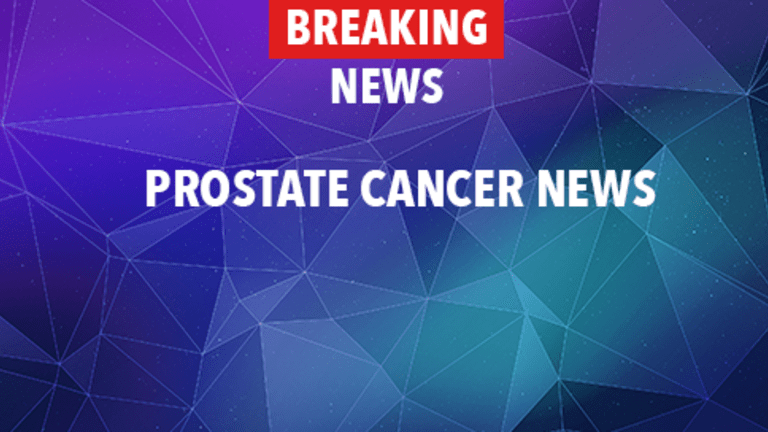 Higher Body Mass Index Associated With Worse Prognosis in Prostate Cancer
Higher Body Mass Index Associated With Worse Prognosis in Prostate Cancer.
According to a recent article published in The Journal of Urology, patients with early prostate cancer and a higher body mass index (BMI) have a greater risk of cancer progression following a radical prostatectomy than patients with a lower BMI.
The prostate is a gland of the male reproductive system that is responsible for producing some of the fluid that transports the sperm during male ejaculation. In prostate cancer, cancer cells form in the tissues of the prostate. After skin cancer, prostate cancer is the most common form of cancer diagnosed in men. Localized, or early-stage prostate cancer, refers to cancer that has not spread beyond the prostate or surrounding tissues. Standard treatment approaches for early-stage prostate cancer include radiation therapy, surgery, delay of treatment until signs of cancer progression ("watchful waiting") and/or hormone therapy. Some patients respond well to a specific type of treatment, while others soon relapse or their cancer spreads. Researchers are now realizing that specific factors or variables can help identify patients who are at a higher or lower risk of a cancer recurrence following their diagnosis. Those who are at a higher risk may benefit from more aggressive therapeutic approaches than those who are at a lower risk of a recurrence.
Results from several previous studies have indicated that a link exists between patients' BMI (a measurement of height and weight utilized to indicate body fat) and outcomes of prostate cancer; the indication associates a higher BMI with a poorer prognosis in these patients. Recently, researchers from a medical center with specialists in prostate cancer sought to further validate or refute these findings by conducting a study involving nearly 2,800 patients. These patients were all treated with a radical prostatectomy, a surgical procedure in which the prostate and possible surrounding tissue or lymph nodes are removed. Overall, patients with a higher BMI had a worse prognosis than those with a lower BMI. A higher BMI was associated with more aggressive cancer as well as a greater risk of cancer progression following surgery compared to a lower BMI. Longer follow-up is necessary to provide evidence of an association between BMI and survival in patients with prostate cancer.
The researchers concluded that results from this study provide further evidence that a higher BMI is associated with a greater risk of cancer progression following a prostatectomy in patients with prostate cancer. Patients with prostate cancer and high BMI who are considering a prostatectomy may wish to speak with their physician regarding their individual risks of cancer progression as well as risks of more aggressive therapy if appropriate.
Reference: Freedland S, Grubb K, Yiu S, et al. Obesity and the risk of biochemical progression following radical prostatectomy at a tertiary care referral center.
The Journal of Urology. 2005; 174(3):919-922.
More Radical Prostatectomy and Early Prostate Cancer News:Radical Prostatectomy Versus Watchful Waiting in Early Prostate Cancer
Copyright © 2018 CancerConnect. All Rights Reserved.