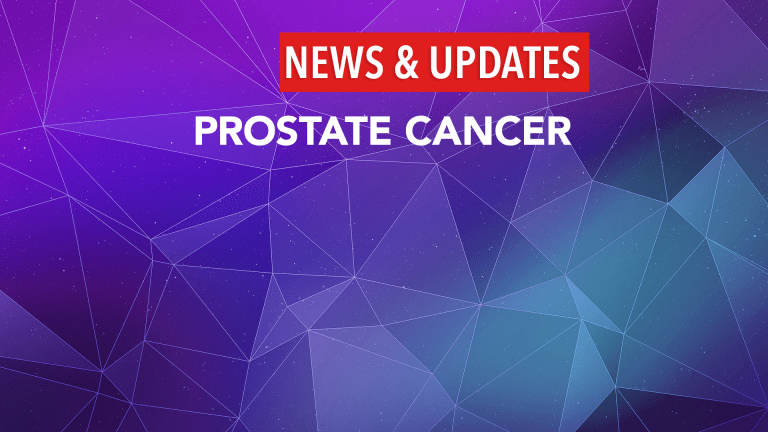 High Incidence of Many Complications after Surgery for Prostate Cancer
High Incidence of Many Complications after Surgery or Radiation for Prostate Cancer
Men who undergo surgery or radiation therapy for prostate cancer may face a variety of complications in addition to incontinence and erectile dysfunction—including high rates of hospitalization, urologic procedures, anal/rectal procedures, open surgeries, and, in those receiving radiotherapy, secondary malignancies. These results were published in The Lancet Oncology.
The treatment of prostate cancer can cause lasting side effects. As a result, many men opt for a more conservative approach, called active surveillance or watchful waiting—which defers treatment until symptoms appear and/or there is evidence of progression.
Most studies evaluating the complications of surgery or radiation for prostate cancer tend to focus on impotence and incontinence; however, there are other important complications associated with treatment.
Researchers conducted a population-based retrospective cohort study that included data from 32,465 men who underwent radical prostatectomy (15,870) or radiation therapy (16,595) between 2002 and 2009 in Ontario, Canada. They measured the five-year rates of several treatment related complications: hospital admissions; urological, rectal, or anal procedures; open surgical procedures; and secondary malignancies. They then compared these rates with those in a control group of age-matched men with no history of prostate cancer.
Overall, the five-year cumulative incidence of hospitalization for treatment-related complications was 22.2 percent, with 2.4 percent of patients staying longer than one day. Other five-year rates were 32 percent for urologic procedures,13.7 percent for anal/rectal procedures, 0.9 percent for open surgical procedures, and 3.0 percent for second primary malignancies.

The most common urologic procedure was cystoscopy (62% of procedures in the radiotherapy group and 58% in the surgery group). The most common causes of hospitalization were radiation proctitis in the radiation group (41% of admissions) and urinary obstruction in the surgery group (70% of admissions). The most common anal/rectal procedure was lower gastrointestinal endoscopy (67% in radiotherapy group and 82% in surgery group). The most common open surgical procedures were genitourinary/gastrointestinal fistula repair (36%) and open bladder neck repair (27%) in the radiotherapy group and cystotomy (76%) in the surgery group. The most common sites of secondary malignancy were gastrointestinal (27%) and lung (25%) in the radiotherapy group and gastrointestinal (25%), genitourinary (20%), and hematologic (20.0%) in the surgery group.
The risks for these complications were significantly higher than those of the matched controls with no history of prostate cancer. Older age and comorbidity were associated with a higher risk of complications; however, the type of treatment was the strongest predictor for complications. Patients who underwent radiation therapy had a higher incidence of hospitalizations, rectal/anal procedures, open surgical procedures and secondary malignancies than those who underwent surgery. In contrast, those who underwent surgery had a higher incidence of urological procedures compared to their counterparts who underwent radiation.
The researchers concluded that complications after prostate cancer treatment are frequent and associated with age, comorbidity and the type of treatment. They recommend that patients and physicians educate themselves about all of these risks when choosing treatment.
Reference:
Nam RK, Cheung P, Herschorn S, et al: Incidence of complications other than urinary incontinence or erectile dysfunction after radical prostatectomy or radiotherapy for prostate cancer: a population-based cohort study. The Lancet Oncology. 2014; 15(2): 223-231.