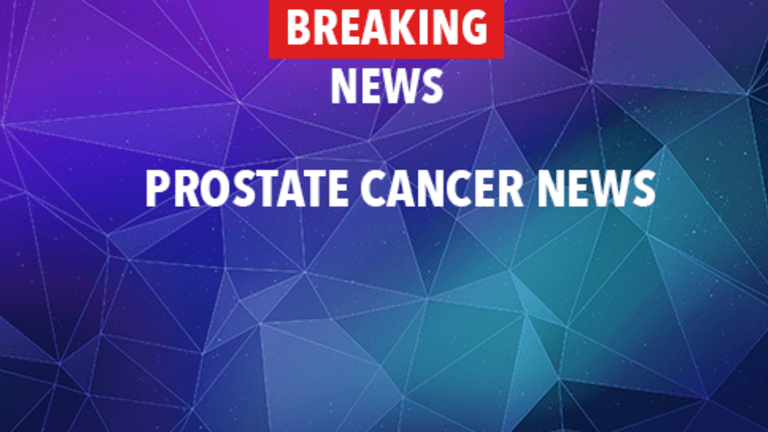 High-Dose Radiation Superior to Conventional Doses in Men under 60
High-Dose Radiation Superior to Conventional Doses in Men under 60 with Prostate Cancer
According to a recent article published in The Journal of Urology, higher doses of radiation therapy appear to improve survival compared to conventional doses in men under 60 years with localized prostate cancer.
Prostate cancer is the second leading cause of cancer deaths in men in the United States. However, when caught early, men diagnosed with prostate cancer have a high rate of long-term survival. Localized prostate cancer refers to cancer that has not spread to distant and/or several sites in the body, but is confined to the site of origin. Patients can be treated with radiation therapy, surgery, watchful waiting and/or hormonal therapy for localized prostate cancer. However, younger men diagnosed with prostate cancer tend to have a more aggressive form of cancer and an inferior long-term survival rate compared to older men with the same stages who receive the same treatment regimen. Therefore, researchers are evaluating ways in which to more effectively treat prostate cancer in younger men.
One way in which to measure the effectiveness of treatment is through levels of prostate specific antigens (PSA). Prostate specific antigens are proteins that are normally produced and shed by the prostate. When elevated, PSA levels in the blood may indicate the presence of prostate cancer as well as the response to therapy. If PSA levels raise a specific amount while a patient is receiving treatment or following treatment, it is referred to as biochemical failure and the specific therapeutic approach is considered not effective.
Researchers from Memorial Sloan-Kettering Cancer Center in New York recently analyzed data from 740 patients, 96 of whom were 60 years or younger and 644 of whom were older than 60, who had been treated with radiation therapy for the treatment of localized prostate cancer. Patients had been treated with both high-dose and conventional-dose radiation and followed for a minimum of 2 years. Overall, biochemical failure occurred in 21% of the younger men and 22% of the older men. The most important factor in determining a biochemical failure in younger men was the dose of radiation received. Those who were treated with the highest doses (81 Gy or greater) had an 8-fold decrease in biochemical failure, compared to those receiving conventional doses.

The researchers concluded that men who are 60 years or younger with localized prostate cancer and are being treated with radiation therapy should be treated with high doses, as this results in an 8-fold decrease in biochemical failure. Furthermore, the results indicated that younger men can achieve similar levels of biochemical failure as men older than 60 years. The authors stated that conventional dose levels of radiation therapy should not be considered appropriate for the treatment of men 60 years or younger with localized prostate cancer. Patients with localized prostate cancer may wish to speak with their physician regarding the risks and benefits of higher doses of radiation therapy or the participation in a clinical trial further evaluating novel radiation regimens or other novel therapeutic regimens. Two sources of information regarding ongoing clinical trials include the National Cancer Institute (cancer.gov) and cancerconsultants.com. Personalized clinical trial searches are also performed on behalf of cancerconsultants.com.
Reference: Zelefsky M, Marion C, Fuks Z, Leibel S. Improved biochemical disease-free survival of men younger than 60 years with prostate cancer treated with high dose conformal external beam radiotherapy.
The Journal of Urology. 2003;170:1828-1832.
Copyright © 2018 CancerConnect. All Rights Reserved.