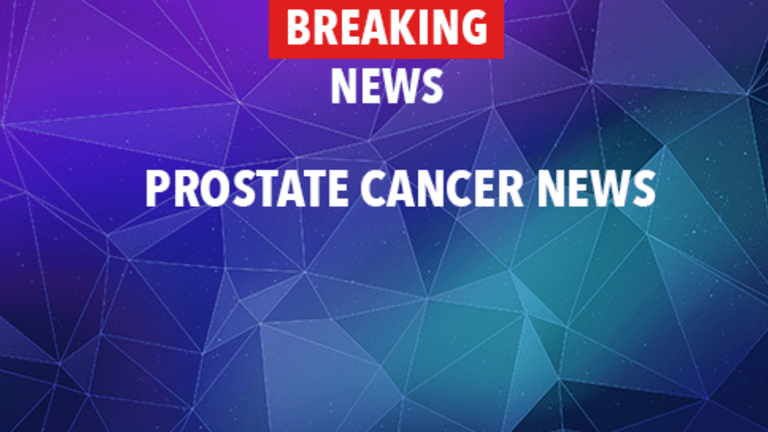 GVAX® Treatment Combination Highly Effective in Hormone-Refractory Cancer
GVAX® Treatment Combination Highly Effective in Hormone-Refractory Prostate Cancer
The treatment combination consisting of the immunotherapy agent GVAX® plus the agent ipilimumab (MDX-010) provides encouraging anticancer responses and is well-tolerated in the treatment of advanced prostate cancer. These results were presented at the 2006 annual meeting of the American Society of Clinical Oncology (ASCO).
The prostate is a gland of the male reproductive system. It produces some of the fluid that transports sperm during ejaculation. After skin cancer, prostate cancer is the most common form of cancer diagnosed in men. The outlook for men diagnosed with prostate cancer is good: overall survival rates for all stages of prostate cancer have improved dramatically over the past 20 years.
Current treatment options for prostate cancer include watchful waiting, surgery, chemotherapy, radiation, or hormonal therapy. Hormonal therapy is designed to block testosterone from stimulating the growth of hormone-dependent types of prostate cancer.
Some prostate cancers become resistant to hormonal therapy and then require a different treatment approach; this condition is known as hormone refractory prostate cancer (HRPC). Since hormone refractory prostate cancer can be difficult to treat, new approaches-such as cancer vaccines-are being explored. The goal of these vaccines is to produce an immune response that helps the body fight cancer cells.
GVAX is an immunotherapy agent that stimulates the patient's immune system to target and kill cancerous prostate cells. It is currently in the last phases of clinical trials prior to FDA review for the treatment of HRPC.
Ipilimumab (MDX-010) is an agent that also helps enable the immune system to fight cancer. Like GVAX, Ipilimumab is being evaluated in the last phase of clinical trials prior to FDA review. Researchers recently conducted a clinical trial to evaluate the combination of GVAX and ipilimumab in the treatment of HRPC. This trial included 12 patients; six received higher doses of Ipilimumab and six received lower doses.
• Of the six patients receiving optimal higher doses of therapy, five patients achieved at least a 50% reduction in prostate specific antigen (PSA) levels that lasted at least two months; two of these patients had a 95% reduction in PSA levels.
• Importantly, three of the five PSA responders demonstrated anticancer activity through regression of multiple sites of prostate cancer that had spread to the bone (as determined by bone scan), improvement of pain caused by cancer spread to the bone, and shrinking of cancer spread to the abdominal lymph nodes (as determined by computed tomography [CT] scan). Furthermore, 66% of the remaining patients who received GVAX plus lower doses of ipilimumab achieved disease stabilization (as determined through PSA levels) for at least two months.
• No side effects that would require reductions in doses were noted.
The researchers concluded that the combination including GVAX and ipilimumab appears promising in the treatment of HRPC. These results are important since patients with HRPC have few effective treatment options. Future larger trials evaluating this combination and comparing it to other treatment options will help determine its true clinical benefit for men with HRPC.
Reference: Gerritsen W, Van Den Eertwegh A, De Gruijl T, et al. A Dose-Escalation Trial of GM-CSF-Gene Transduced Allogeneic Prostate Cancer Cellular Immunotherapy in Combination with a Fully Human Anti-CTLA Antibody (MDX-010, Ipilimumab) in Patients with Metastatic Hormone-Refractory Prostate Cancer (mHRPC). Proceedings from the 42nd annual meeting of the American Society of Clinical Oncology. June 2006. Atlanta, GA. Abstract #2500.
Copyright © 2018 CancerConnect. All Rights Reserved.