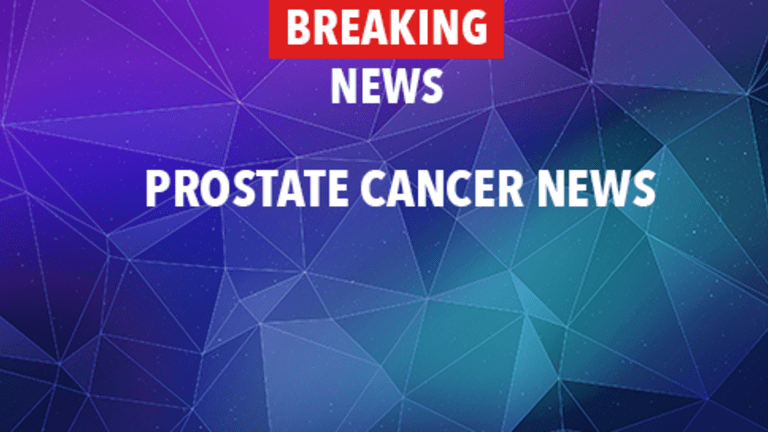 GVAX® plus Ipilimumab Promising for Hormone-refractory Prostate Cancer
GVAX® plus Ipilimumab Promising for Hormone-refractory Prostate Cancer
According to results presented at the 2007 annual meeting of the American Society of Clinical Oncology (ASCO), the treatment combination consisting of the immunotherapy agent GVAX® plus the agent ipilimumab (MDX-010) provides encouraging anticancer responses and is generally well tolerated in the treatment of advanced prostate cancer.
The prostate is a gland of the male reproductive system. It produces some of the fluid that transports sperm during ejaculation. After skin cancer prostate cancer is the most common form of cancer diagnosed in men. The outlook for men diagnosed with prostate cancer is good: overall survival rates for all stages of prostate cancer have improved dramatically over the past 20 years.
Current treatment options for prostate cancer include watchful waiting, surgery, chemotherapy, radiation, or hormonal therapy. Hormonal therapy is designed to block testosterone from stimulating the growth of hormone-dependent types of prostate cancer.
Some prostate cancers become resistant to hormonal therapy and then require a different treatment approach; this condition is known as hormone refractory prostate cancer (HRPC). Since hormone refractory prostate cancer can be difficult to treat, new approaches-such as immunotherapy agents-are being explored. The goal of these agents is to produce an immune response that helps the body fight cancer cells.
GVAX is an immunotherapy agent that stimulates the patient's immune system to target and kill cancerous prostate cells. It is currently in the last phases of clinical trials prior to FDA review for the treatment of HRPC. Ipilimumab is also an agent that helps enable the immune system; it is also in the last phase of clinical trials prior to FDA review.
Researchers from Amsterdam recently reported updated results from a clinical trial evaluating GVAX and ipilimumab in the treatment of HRPC. The researchers measured levels of prostate specific antigen (PSA), a marker of prostate cancer, to evaluate the effectiveness of GVAX plus ipilimumab among these patients. The trial included escalating doses of therapy. Six patients were treated with optimal doses; results for these patients are as follows:
Five of the six patients achieved at least a 50% reduction in PSA levels that lasted at least two months.
Two of the six patients achieved a 95% reduction in PSA levels.
Two responses to therapy are still ongoing with a median of 18 months follow-up.
Five of six patients experienced adrenal insufficiency or hypothyroidism that required treatment.
Over 50% of patients experienced fatigue, fever, or anorexia.
Side effects were associated with anticancer responses.
The researchers concluded that GVAX plus ipilimumab appears to be an effective treatment option for patients with HRPC. Results from ongoing clinical trials will help determine the true clinical effectiveness of this treatment combination.
**Reference:**Gerritsen W, Van Den Eertwegh A, De Gruijl T, et al. Biochemical and immunologic correlates of clinical responses in a combination trial of the GM-CAS-gene transduced allogeneic prostate cancer immunotherapy and ipilimumab in patients with metastatic hormone-refractory prostate cancer (MHRPC). Proceedings from the 43rd annual meeting of the American Society of Clinical Oncology. Chicago, IL. 2007. Abstract #5120.
Related News:GVAX® Treatment Combination Highly Effective in Hormone-Refractory Prostate Cancer(6/4/2006)
Copyright Prostate Cancer Information Center on CancerConsultants.com
Copyright © 2018 CancerConnect. All Rights Reserved.