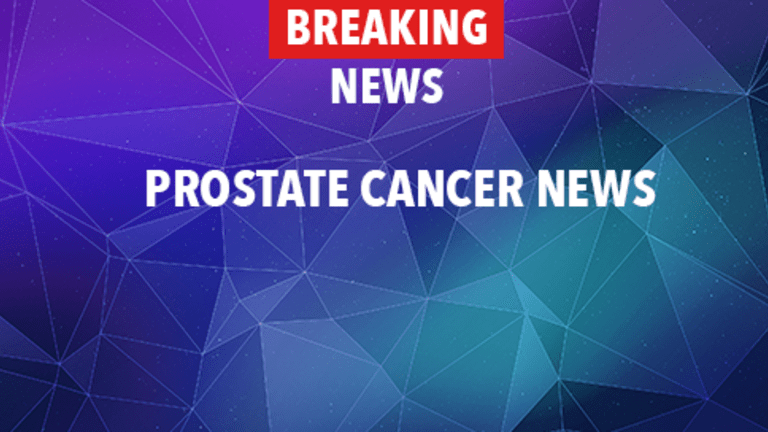 GVAX® Immunotherapy Promising for Hormone-Refractory Prostate Cancer
GVAX® Immunotherapy Promising for Hormone-Refractory Prostate Cancer
According to results presented at the American Society of Clinical Oncology (ASCO) Prostate Cancer Symposium, the immunotherapy agent GVAX® appears promising in the treatment of hormone-refractory prostate cancer.
The prostate is a gland of the male reproductive system. It produces some of the fluid that transports sperm during ejaculation. After skin cancer, prostate cancer is the most common form of cancer diagnosed in men. The outlook for men diagnosed with prostate cancer is good: Overall survival rates for all stages of prostate cancer have improved dramatically over the past 20 years.
Current treatment options for prostate cancer include watchful waiting, surgery, chemotherapy, radiation, or hormonal therapy. Hormonal therapy is designed to block testosterone from stimulating the growth of hormone-dependent types of prostate cancer.
Some prostate cancers become resistant to hormonal therapy and then require a different treatment approach; this condition is known as hormone refractory prostate cancer. Since hormone refractory prostate cancer can be difficult to treat, new approaches such as cancer vaccines are being explored. The goal of these vaccines is to produce an immune response that helps the body fight cancer cells.
Researchers recently conducted a clinical trial evaluating the immunotherapy agent GVAX in the treatment of HRPC. This trial included 80 patients who were treated with increasing doses of GVAX. The median survival has not yet been reached, though it is estimated to exceed 29 months. These results compare favorably to the median survival of less than 19 months for the treatment of HRPC with Taxotere® (docetaxel)/prednisone, which is the current standard of care for these patients.
Currently, two phase III clinical trials (the phase prior to FDA review) are enrolling patients for further evaluation of GVAX. The first trial, referred to as VITAL-1, will directly compare treatment with GVAX to Taxotere/prednisone in patients with HRPC who have not received prior chemotherapy. The second trial, referred to as VITAL-2, will directly compare treatment with GVAX/Taxotere to Taxotere/prednisone in patients with HRPC.
Patients with HRPC may wish to speak with their physician regarding their individual risks and benefits of participating in a clinical trial further evaluating GVAX or other promising therapeutic regimens. Information regarding the VITAL-1 or VITAL-2 trials can be found at www.cellgenesys.com, and other clinical trial information can be found at the National Cancer Institute (www.cancer.gov) and www.cancerconsultants.com.
Reference: Cell Genesys. Cell Genesys Reports Encouraging Follow-Up Survival Data from Second Phase 2 Trial of GVAX® Immunotherapy for Prostate Cancer. Favorable Comparison of Observed Versus Predicted Median Survival Also Presented. Available at: =. Accessed February 2006.
Copyright © 2018 CancerConnect. All Rights Reserved.