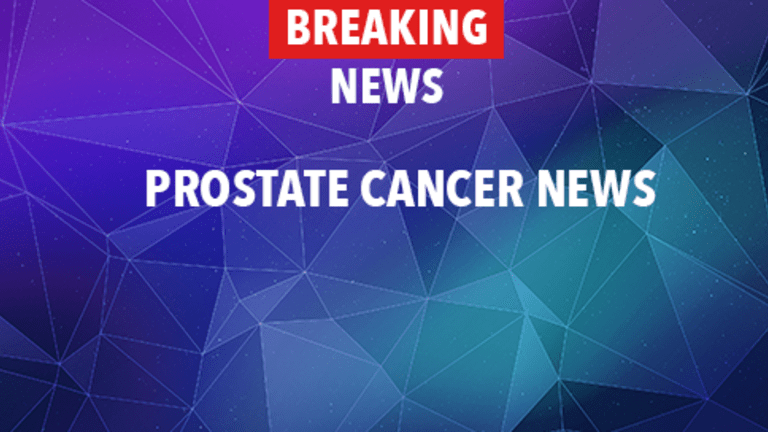 Researchers have identified a rare, inherited gene mutation that appears to substantially increase the risk of prostate cancer. These results were published in the New England Journal of Medicine.
For several types of cancer, researchers have identified inherited genetic mutations that greatly increase cancer risk. Women with a BRCA1 or BRCA2 gene mutation, for example, have a very high lifetime risk of developing breast and/or ovarian cancer. If a woman learns that she carries one of these gene mutations, she can take steps to manage her cancer risk; options include early and more intensive surveillance, medications to reduce cancer risk, and surgery to remove the breast or ovaries before cancer develops.
Prostate cancer is another common type of cancer that is known to run in some families, and researchers have been searching for inherited susceptibility genes for many years. The study published in the New England Journal of Medicine describes the first major genetic variant associated with inherited prostate cancer.
Researchers started by studying 94 families with multiple cases of prostate cancer among close relatives. Members of four of the families were found to have the same mutation in a gene known as HOXB13. This gene is known to play an important role in prostate development.
The next step was to look for this gene mutation in larger samples of men with and without prostate cancer. The mutation was 20 times more common among the men with prostate cancer: it was found in 72 of 5,100 men with prostate cancer (1.4 percent), but in only 1 of 1,400 men without prostate cancer (0.07 percent).
Among the men with prostate cancer, the gene mutation more common among men with early-onset, familial prostate cancer (3.1 percent) than among men with later-onset, non-familial prostate cancer (0.6 percent).
The HOXB13 mutation identified in this study is likely to account for only a small proportion of all prostate cancer cases. Nevertheless, it may be an important contributor to risk in some families. Additional research is necessary to better understand this mutation and its role in prostate cancer. At this time, HOXB13 genetic testing is not available to the public.
Reference: Ewing CM, Ray AM, Lange EM et al. Germline mutations in HOXB13 and prostate-cancer risk. New EnglandJournal of Medicine. 2012;366:141-9.
Knowledge is power. Are you facing a new diagnosis, recurrence, living with metastatic disease, or supporting a loved one through their cancer journey?
Sign up for monthly newsletters on prostate cancer here.
Get the facts about prostate cancer here.
Join ongoing discussions with other individuals affected by prostate cancer in the CancerConnect private online prostate cancer community here.
Copyright © 2018 CancerConnect. All Rights Reserved.