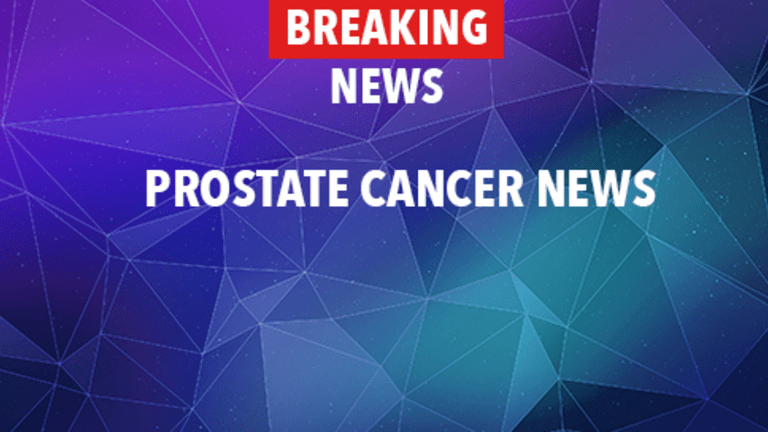 Further Evidence that Zometa® Reduces Bone Loss in Prostate Cancer Patients
Further Evidence that Zometa® Reduces Bone Loss in Prostate Cancer Patients
According to a recent article published in Urology, further evidence indicates that treatment with Zometa (zoledronic acid) for one year prevents bone loss in patients with advanced prostate cancer who are undergoing hormone therapy.
The prostate is a gland of the male reproductive system. It produces some of the fluid that transports sperm during ejaculation. After skin cancer, prostate cancer is the most common form of cancer diagnosed in men. The outlook for men diagnosed with prostate cancer is good; overall survival rates for all stages of prostate cancer have improved dramatically over the past 20 years.
Current treatment options for prostate cancer include watchful waiting, surgery, chemotherapy, radiation, or androgen deprivation therapy (also referred to as hormonal therapy). Androgen deprivation therapy is designed to block testosterone from stimulating the growth of hormone-dependent types of prostate cancer.
Treatment with androgen deprivation therapy can have such adverse effects on bone as reductions in bone mineral density, increased risk of fractures, and osteoporosis. Medical complications such as bone fractures can become particularly difficult for these patients since some may require surgery and/or immobilization for their fracture. Furthermore, fractures are associated with severe pain and increased medical costs.
Studies have revealed that treatment with the bisphosphonate drug Zometa slows loss of bone mineral density when given at the start of androgen deprivation therapy. A recent study has also indicated that treatment with Zometa after androgen deprivation therapy has begun also reduces bone loss. However, studies continue to evaluate Zometa's performance.
Researchers from several institutions in the U.S. recently conducted a clinical trial to further evaluate whether treatment with Zometa can reduce bone loss in men with prostate cancer that has already spread to the bone. This study included 221 patients who were receiving hormone therapy. On trial, all men received treatment with Zometa for one year.
Bone mineral density increased by 7.7% in the lumbar spine.
Bone mineral density increased by 3.6% in the hip.
Joint pain, nausea, fatigue and back pain were the most frequent side effects reported.
The median time to a skeletal event (bone fracture, osteoporosis, etc.) had not been reached.
Nearly 12% of patients experienced a skeletal-related event.
The researchers concluded that these results provide further evidence that Zometa actually increases bone mineral density in prostate cancer patients who have already been receiving hormone therapy. Men who are diagnosed with prostate cancer and are to undergo hormone therapy or who have already been receiving hormone therapy may wish to speak with their physician regarding their individual risks and benefits of treatment with Zometa or other bisphosphonates.
Reference: Polascik T, Given R, Metzger C, et al. Open-label trial evaluating the safety and efficacy of zoledronic acid in preventing bone loss in patients with hormone-sensitive prostate cancer and bone metastases. Urology. 2005; 66: 1054-1059.
Related News:Zometa® Reduces Bone Loss from Androgen Deprivation Therapy for Prostate Cancer(11/8/05)
Copyright © 2018 CancerConnect. All Rights Reserved.