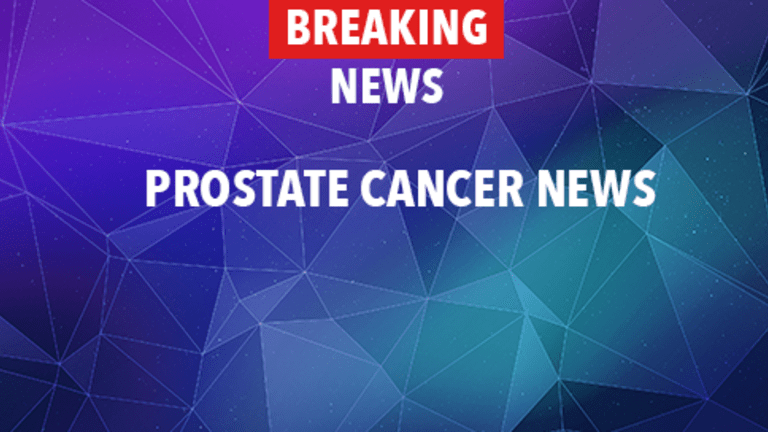 FDA Approves New Imaging Agent for Detection of Recurrent Prostate Cancer
FDA Approves New Imaging Agent for Detection of Recurrent Prostate Cancer.
The United States Food and Drug Administration (FDA) has approved Axumin (fluciclovine F 18), an radioactive agent, to be used in positron emission tomography (PET) imaging for the detection of recurrent prostate cancer.
Prostate cancer is the second leading cause of cancer-related deaths among men in the United States. If prostate cancer recurs following initial therapy, it is important to determine the location and size of the cancer recurrence in deciding upon optimal therapeutic approaches.
Scans (imaging) of the body is an important component in obtaining accurate information regarding the location and size of the cancer. A PET scan is a type of scan that utilizes cellular metabolism to provide images of the body's physiology. These scans utilize imaging agents that are infused into a vein of the patient prior to the scan. The agents used for PET scans tend to accumulate in cancer cells, not healthy cells, due to the different cellular metabolisms. The images produced from the PET scans visually demonstrate the accumulation of the imaging agent, identifying the location(s) and size of the sites of cancer. Ultimately, these results provide physicians with valuable information in terms of deciding upon the best treatment for their patients.
Fluciclovine F 18 is a radioactive agent that was specifically designed to be used for PET scans in detecting certain types of tumors that are otherwise difficult to detect with other approved imaging agents. One of these tumor types is prostate cancer.

Cooking for Life
A new cookbook offers recipes bursting with flavor and health-boosting nutrients.
Clinical trials have demonstrated the effectiveness and safety of fluciclovine F 18 when compared to standard imaging agents used in PET scans for identification of recurrent prostate cancer.
The most common side effects of fluciclovine F 18 are pain and redness at the injection site, and a metallic taste in the mouth.
Within the FDA news release announcing the approval of Axumin, Libero Marzella, M.D., Ph.D., director of the Division of Medical Imaging Products in the FDA's Center for Drug Evaluation and Research stated that "Imaging tests are not able to determine the location of the recurrent prostate cancer when the PSA is at very low levels. Axumin is shown to provide another accurate imaging approach for these patients."
Reference: United States Food and Drug Administration (FDA). News Release. FDA approves new diagnostic imaging agent to detect recurrent prostate cancer. Available at: . Accessed June 1, 2016.
Copyright © 2018 CancerConnect. All Rights Reserved.