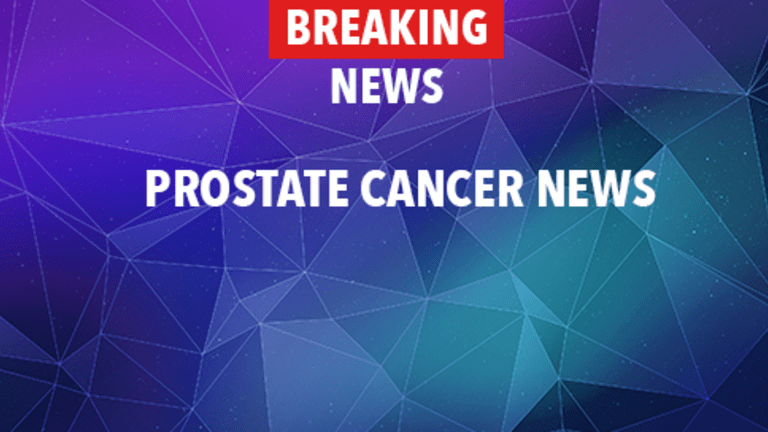 Estramustine + Cyclophosphamide Is Effective against Metastatic Prostate Cancer
Estramustine + Cyclophosphamide Is Effective against Metastatic Prostate Cancer that Does Not Respond to Hormone Therapy
The chemotherapy combination of oral estramustine and cyclophosphamide is effective in reducing symptoms and improving quality of life in men who have metastatic prostate cancer that no longer responds to hormone therapy, say researchers from Italy. This regimen may be particularly helpful in maintaining physical functioning and in relieving pain.
Cancer of the prostate, a male sex gland located near the bladder and rectum, is a type of cancer that occurs commonly in older men. The testing of the blood for levels of a protein called
prostate-specific antigen (PSA) may be used to help diagnose and evaluate the treatment of prostate cancer. If elevated PSA levels are found, this suggests that prostate cancer may be present and further diagnostic tests are needed. Once the cancer is diagnosed, treatment options may include delaying treatment until the cancer progresses, or surgery, radiation therapy, chemotherapy, biologic therapy, and/or hormone therapy. Men with prostate cancer that has spread to other parts of the body (called advanced or metastatic cancer) are often treated with hormone therapy. Because the body's male hormones, called androgens, can sometimes help the cancer to continue growing, various hormone therapies can be used to lower the levels of these androgens (mainly testosterone), or block the body's use of these androgens, thereby relieving the symptoms of disease and slowing the growth of the cancer. This approach can be an effective option for the treatment of metastatic prostate cancer; however, for many persons, the disease will eventually become resistant to the hormone therapy and will again begin to progress. The cancer is then referred to as hormone-refractory prostate cancer. Researchers continue to study new chemotherapy combinations to treat metastatic prostate cancer when it no longer responds to hormone therapy.
Thirty-two men, averaging 74 years of age, had metastatic prostate cancer that was not responding to hormone therapy. Researchers in Italy treated these men with a chemotherapy combination of estramustine and cyclophosphamide, taken orally for 14 days every 28 days. The response to therapy was measured by a 50% decrease or more in PSA levels, improvement or no worsening in performance status (ability to function), and relief of bone pain. The results showed that 14 patients had at least a 50% decrease and 12 patients had no change in PSA levels, while 6 patients had an increase in PSA levels. With regard to performance status, this score remained good in 5 of the 14 patients (score of zero), improved in 7 patients, and remained unchanged in 2 patients. Of the 8 patients who reported having bone pain, 1 patient had partial relief and 8 patients had disappearance of the pain. The average duration of the response to treatment was 30 weeks. The side effects were mild and mainly gastrointestinal in nature.

From these findings, the researchers concluded that estramustine plus cyclophosphamide appears to be a safe and effective treatment option for persons who have metastatic prostate cancer that no longer responds to hormone therapy. Individuals with this type of disease may wish to talk with their doctor about the risks and benefits of this chemotherapy combination or of participating in a clinical trial in which other promising new treatment regimens are being studied. Sources of information on ongoing clinical trials that can be discussed with a doctor include a comprehensive, easy-to-use service provided by the National Cancer Institute (cancer.gov) and the Clinical Trials section and service offered by Cancer Consultants.com (www.411cancer.com). (Cancer, Vol 88, No 6, pp 1438-1444, 2000)
Copyright © 2018 CancerConnect. All Rights Reserved.