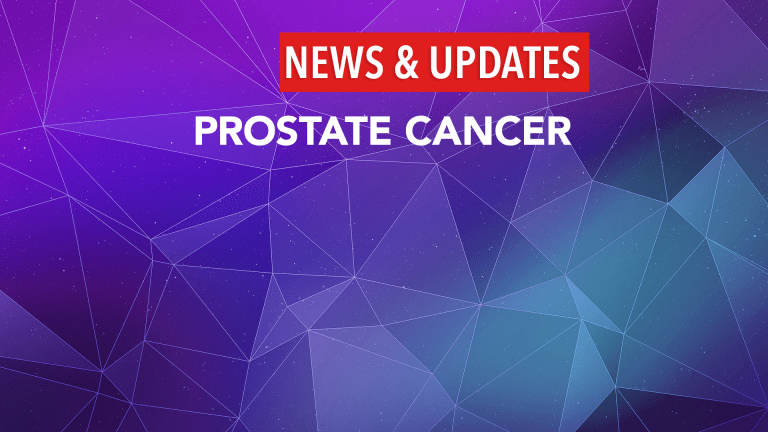 Erectile Dysfunction After Prostate Cancer Treatment-What You Need to Know!
Understand how prostate cancer treatment affects erectile function, impotence, and what can be done about it.
by Dr. C.H. Weaver M.D. Medical Editor updated 7/2021
Erectile dysfunction is the most common side effect after prostate cancer treatment irrespective of precision dose and delivery of radiation therapy or if the nerves were spared during surgery. Sexual dysfunction occurs because the nerves and blood vessels that control the physical aspect of an erection are incredibly delicate, and any trauma or stress to them can result in temporary or permanent damage.
Within one year after treatment, most men with intact nerves that were not significantly damaged will see a substantial improvement in sexual function. The skill of the surgeon or radiation oncologist can have a significant impact on long term sexual function, so it's important to select your treatment and team very carefully.
When selecting treatment make sure your doctor explains the type and probability of side effect from their treatment facility. Sometimes treatment selection will depend on which side effects are most tolerable for you age and lifestyle.
Age, obesity and the ability to spare the nerves are the major determinants of the type and severity of side effects. In general, it is more challenging to spare the nerves in men with higher risk disease because the prostate cancer may have already spread past the nerves outside the prostate capsule.
Predicting Sexual Outcomes After Prostate Cancer Treatment
Information about a man's baseline characteristics and prostate cancer treatment plan can help predict erectile function after treatment.
In order to provide men with more personalized assessments of their risk of erectile dysfunction, researchers have assessed how several patient and treatment characteristics affect sexual outcome after treatment. The primary outcome of interest was whether the patient had functional erections suitable for intercourse. This outcome was assessed two years after treatment with prostatectomy, external radiation therapy, or brachytherapy.
Two years after treatment, functional erections were experienced by 35% of men treated with prostatectomy, 37% of men treated with external radiation therapy, and 43% of men treated with brachytherapy.
Among men treated with prostatectomy, factors linked with better post-treatment sexual function were good pre-treatment sexual function, younger age, lower prostate-specific antigen (PSA level), and nerve-sparing surgery.
Among men treated with external radiation therapy, factors linked with better post-treatment sexual function were good pre-treatment sexual function, lower PSA level, and no hormonal therapy prior to radiation.
Among men treated with brachytherapy, factors linked with better post-treatment sexual function were good pre-treatment sexual function, younger age, African American race/ethnicity, and lower body mass index (BMI).
Based on statistical models that incorporate all of this information, the probability of functional erections after treatment ranged from roughly 10% for some groups of patients to 70% or more for other groups of patients.
There are four main ways that prostate cancer treatment affects erectile function:
Sex drive or "libido" Any treatment that decreases your testosterone level diminishes your sex drive. You can have a low libido and still obtain an erection, but it is usually more difficult for men
who have less interest in sex. Hormone therapy and surgical orchiectomy both decrease testosterone production. The former is reversible, and the latter is not.
Achieving a mechanical erection is controlled by the nerves and vessels that associated with the prostate and structures near the penis. Damage to these nerves and blood vessels during surgery or radiation can prevent and individual from maintaining the mechanical ability to have an erection.
Orgasm. Attaining an orgasm can also be more difficult after treatment when sex drive is low, or erections are not as firm. Some men will experience discomfort initially after treatment during climax, but this usually resolves.
Ejaculation may be minimal after treatment. The prostate gland and seminal vesicles which produce the ejaculate were removed and/or treated with radiation, so it is common to have a minimal or no ejaculate. An orgasm is different than ejaculation, men may be able to have an erection and reach an orgasm, however nothing may come out.
Prostatectomy: Most men offered surgery are treated with a "nerve sparing prostatectomy." The surgery is typically performed by a Urologist and removes the prostate gland and seminal vesicles while sparing the nerves adjacent to the prostate. Approximately 50% of men who were able to have an erection before surgery will ultimately be able to have an erection after prostatectomy.
Radiation therapy: Damage to blood vessels and nerves can also occur after radiation therapy resulting in decreased erectile function over time. Most reports suggest that approximately 70% of men who have baseline erectile function before treatment will keep erectile function after treatment.
Radiation therapy however appears to have a slower delay in erectile function decline than surgery. By15 years after radiation treatment, the rates of erectile dysfunction are similar to men who underwent surgery.
Management of Erectile Function
What's the secret to having a good sex life after prostate cancer? In an interview with the Prostate Cancer Foundation Johns Hopkins urologist Trinity Bivalacqua, M.D., Ph.D. summed it up this way "You use prescription erection pills. If they don't work, you move to injectable medications. If they don't work, you get a penile prosthesis. There's also the vacuum pump.
Erectile Dysfunction Medications Viagra® (sildenafil), Cialis® (tadalafil), and Levitra® (vardenafil) work by relaxing the muscles in the penis which allows blood to rapidly flow to achieve an erection. About 75% of men who undergo nerve-sparing prostatectomy or radiation therapy can successfully achieve erections with these medications.(7,8)
Researchers conducted a study to determine whether Viagra, delivered before, during, and after radiation therapy could preserve erectile function in prostate cancer patients. The study included 290 patients with clinically localized prostate cancer who were treated with EBRT and/or brachytherapy. The men were randomly assigned to receive either Viagra or placebo. Patients received the medication three days prior to their radiation treatment and then continued with a daily dose for six months, after which the medication was taken on an as-needed basis only. The researchers concluded that the men in the Viagra group experienced improved overall sexual function at all time points compared to the men in the placebo group. They determined that daily Viagra administered during and after radiation therapy for prostate cancer resulted in improved overall sexual function.
Muse® (Alprostadil) is a medicated pellet about half the size of a grain of rice that when inserted into the urethra through the opening at the tip of the penis stimulates blood flow into the penis. About 40% of men have reported successfully achieving erections after using this drug.
End to End nerve grafting is a new technique recently reported to be effective in improving erectile function.
Injection therapy requires sticking a tiny needle into the base of the penis so Tri-mix which contains three drugs (papaverine, phentolamine, and prostaglandin E-1) can be injected. The success rate is between 70 and 80% and each shot costs about $7. The specific formulation of drugs is based on the type of erection achieved with test dosages in the doctor's office and the doctor teaches the patient how to self-inject. 
The medication is shot into the base of the penis with a small hypodermic syringe and it works within five to 20 minutes. The Tri-mix causes the smooth muscle tissue in the penis to relax and it dilates the main arteries which allows blood to fill the penis. The erection can last between 30 and 90 minutes, and it becomes more rigid with sexual stimulation. The erection may not always disappear right away after orgasm. (Note: After prostatectomy, there is no ejaculation, because the organs that contribute fluid for semen are gone.)
Mechanical Devices are another solution that may work for individuals unable to use medications to help improve erectile function, or as an adjunct to medications.
Vacuum pump: by forcing blood into the penis using a vacuum seal a vacuum pump can create an erection "mechanically." Because the blood starts to flow back out once the vacuum seal is broken, a rubber ring is rolled onto the base of the penis, which constricts it sufficiently so that the blood does not escape. Because of this effect, it is crucial that the ring be removed immediately after intercourse, or the tissue can be damaged due to lack of flowing oxygen. About 75% of men find this device successful.
Surgically inserted penile implants consist of a narrow, flexible plastic tube, a small balloon-like structure and a release button. The penis remains flaccid until an erection is desired – the release button is pressed and fluid from the balloon fills the tube, pulling the penis up and creating an erection.
References:
Bill-Axelson A, Holmberg L, Garmo H, et al. Radical prostatectomy or watchful waiting in early prostate cancer. New England Journal of Medicine. 2014; 370:932-942.
Kowalczyk KJ, Levy JM, Caplan CF, et al. Temporal national trends of minimally invasive and retropubic radical prostatectomy outcomes from 2003 to 2007: Results from the 100% Medicare Sample. European Urology. 2012; 61: 803-809.
Lowrance WT, Elkin EB, Jacks LM, et al. Comparative effectiveness of prostate cancer surgical treatments: A population based analysis of postoperative outcomes. Journal of Urology. 2010 Apr;183(4):1366-72
Prepelica K, Okeke Z, Murphy A, et al. Cryosurgical ablation of the prostate: High-risk patient outcomes. Cancer. 2005; 103: 1625-1630.
Alemozaffar M, Regan MM, Cooperberg MR, Wei JT et al. Prediction of erectile function following treatment for prostate cancer. JAMA. 2011;306:1205-1214.
Zelefsky MJ, Shasha D, Kollmeier M, et al. Results of a prospective randomized double-blind placebo controlled trial evaluating the use prophylactic sildenafil citrate during radiation therapy in the treatment of prostate cancer. Presented at the 54th Annual Meeting of the American Society for Radiation Oncology. October 28-31, 2012 Boston, Mass. Abstract 4.
Incrocci L, Slagter C, Slob AK, Hop WCJ. A Randomized, Double-blind, Placebo-controlled, Cross-over Study to Assess the Efficacy of Tadalafil (Cialis) in the Treatment of Erectile Dysfunction Following Three-dimensional Conformal External-beam Radiotherapy for Prostatic Carcinoma. International Journal of Radiation Oncology, Biology, Physics. 2006;66:439-444.