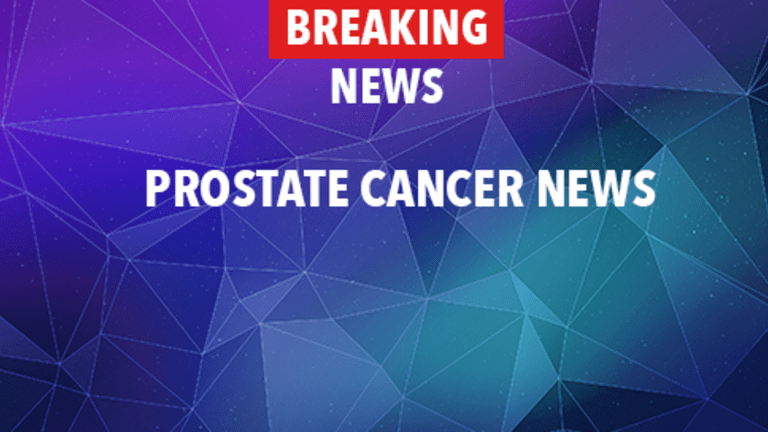 Elevated Sarcosine May Indicate More Aggressive Prostate Cancer
Elevated Sarcosine May Indicate More Aggressive Prostate Cancer.
Tests that measure levels of sarcosine in tissue, blood, or urine may eventually provide information about the presence and aggressiveness of prostate cancer. These results were published in the journal Nature.
Other than skin cancer, prostate cancer is the most commonly diagnosed cancer in men. Each year in the United States, more than 186,000 men will be diagnosed with prostate cancer. Although some of these cancers will be very slow growing and unlikely to result in extensive disease or death, it is still unclear how best to distinguish these slow growing cancers from more aggressive cancers. As a result some patients end up receiving more cancer treatment than they need.
Metabolites are molecules produced by the body's metabolism. As cancer develops and progresses, levels of certain metabolites-such as sarcosine-may change. To explore whether metabolites can serve as markers of prostate cancer, including more aggressive prostate cancer, researchers evaluated 262 samples of tissue, blood, or urine. The samples were collected from men without prostate cancer, as well as men with early-stage or advanced prostate cancer.
The samples were initially screened for 1,126 metabolites. Of these, sarcosine appeared to be the most strongly linked with advancing disease. Elevated levels of sarcosine were detected in 79% of the metastatic tissue samples and 42% of the early-stage tissue samples. None of the cancer-free tissue samples had detectable levels of sarcosine.
The researchers also analyzed samples of laboratory-grown cells. They found that by changing levels of enzymes that regulate sarcosine metabolism they could change the invasiveness of prostate cells. This suggests that the sarcosine pathway could be a target for new approaches to prostate cancer treatment.
These results are preliminary and will require confirmation and further development. Eventually, however, this research could lead to a test that identifies more aggressive prostate cancer. This would allow for a more individualized approach to prostate cancer treatment. This research could also contribute to the development of new drugs for prostate cancer.
Reference: Sreekumar A, Poisson LM, Rajendiran TM et al. Metabolomic profiles delineate potential role for sarcosine in prostate cancer progression. Nature. 2009;457:910-4.
Copyright Prostate Cancer Information Center on CancerConsultants.com
Copyright © 2018 CancerConnect. All Rights Reserved.