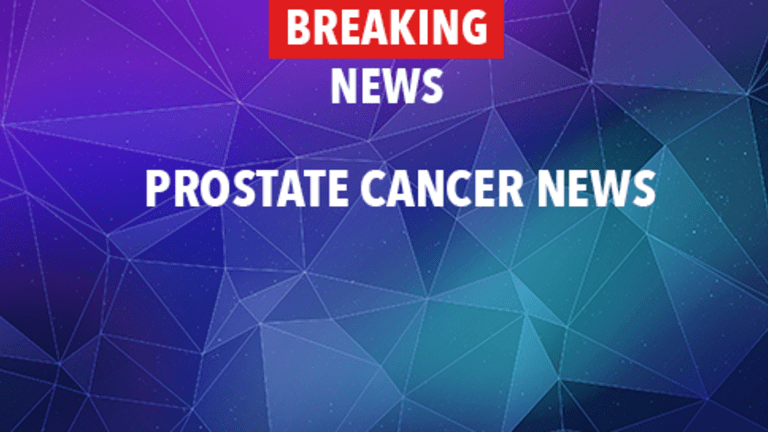 Early Radiation Improves Prostate Cancer Survival
Early Radiation Improves Prostate Cancer Survival
Immediate radiation therapy after radical prostatectomy resulted in a 50 percent increase in long-term biochemical progression-free survival (bNED) in men with locally advanced prostate cancer, according to the results of a study presented at the Genitourinary Cancers Symposium in Orlando, Florida.
Prostate cancer is the most commonly diagnosed cancer (other than skin cancer) in U.S. men. Each year, more than 240,000 men are diagnosed with the disease. When the cancer is diagnosed at an early stage, treatment options include surgery, radiation therapy, and active surveillance (close monitoring but no treatment unless the cancer shows signs of worsening). Locally advanced prostate cancer refers to cancer that has spread through the prostate capsule but not to distant sites in the body.
Researchers conducted a trial that involved men with locally advanced prostate cancer who underwent radical prostatectomy. Within two weeks of surgery (before PSA had fallen to undetectable levels), men were randomized to undergo radiation therapy or watchful waiting. There were 273 patients available for follow-up. The primary endpoint of the study was bNED. Progression was defined as the first detectable PSA measurement that was confirmed by a follow-up test.
At the five-year mark, the bNED rates were 72 percent for the group that underwent immediate radiation therapy and 54 percent in the watchful waiting group. After a median follow-up of almost 10 years, patients who underwent immediate radiation therapy had a bNED rate of 61 percent compared with 40 percent for those who were randomized to the wait-and-see strategy. Patients with positive surgical margins benefited the most from immediate radiation therapy. Overall survival and distant metastasis-free survival did not differ between the groups.
There was a low rate of side effects and a low rate of overtreatment of patients with locally advanced disease and positive surgical margins.
The researchers concluded that immediate radiation therapy after radical prostatectomy resulted in improved progression-free survival, especially among patients with positive surgical margins.
Reference:
Wiegel T, et al. Phase III results of adjuvant radiotherapy (RT) versus wait-and-see (WS) in patients with pT3 prostate cancer following radical prostatectomy (RP)(ARO 96-02/AUO AP 09/05): Ten years follow-up. GuCS 2013. Abstract 4.
Knowledge is power. Are you facing a new diagnosis, recurrence, living with metastatic disease, or supporting a loved one through their cancer journey?
Sign up for monthly newsletters on prostate cancer here.
Get the facts about prostate cancer here.
Join ongoing discussions with other individuals affected by prostate cancer in the CancerConnect private online prostate cancer community here.
Copyright © 2018 CancerConnect. All Rights Reserved.