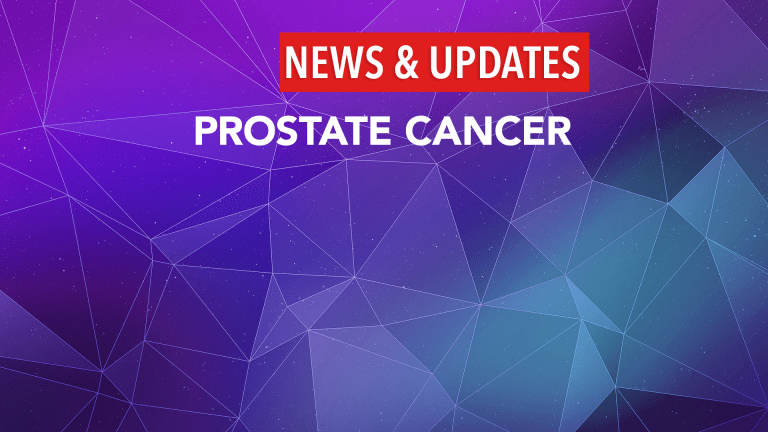 Early Intervention Improves Survival in Early Prostate Cancer
Early Intervention Improves Survival Compared with Watchful Waiting in Early Prostate Cancer
According to results recently presented at the American Society of Clinical Oncology (ASCO) prostate symposium, early treatment with radiation therapy or surgery results in improved long-term outcomes compared to a watchful waiting approach for early prostate cancer.
The prostate is a gland of the male reproductive system. It produces some of the fluid that transports sperm during ejaculation. After skin cancer, prostate cancer is the most common form of cancer diagnosed in men.
Early prostate cancer refers to cancer that has not spread from the prostate. Treatment options for patients with early prostate cancer typically include surgery, radiation therapy, hormone therapy, or watchful waiting.
Watchful waiting is an approach in which no treatment is administered until a specified point of disease progression. Although previous studies have indicated that active treatment provides superior long-term outcomes to watchful waiting in early prostate cancer, research continues to compare strategies as treatment is associated with side effects such as erectile dysfunction and urinary incontinence.
Researchers from the Fox Chase Cancer Center recently reviewed data from men with early prostate cancer who underwent different treatment approaches. This study included data from Surveillance, Epidemiology and End Result (SEER) and Medicare databases and included over 48,000 men. Overall, men who underwent surgery or radiation therapy upon diagnosis of early prostate cancer had improved outcomes compared to those who chose watchful waiting.
Median survival was 13 months for men treated with radiation or surgery within 6 months of diagnosis, compared with a median survival of 10 months for those who chose watchful waiting.
Men who underwent radiation or surgery within 6 months of diagnosis had a 30% lower overall risk of death than patients who chose watchful waiting.
The researchers concluded that active treatment within 6 months of diagnosis of early prostate cancer improves survival compared to watchful waiting and delayed treatment. However, it is important for each individual to speak with their physician regarding their risks and benefits of each therapeutic option-age, side effects, and other existing medical conditions play a part in choosing the most appropriate treatment.
Reference: Bianco, FJ, et al. Outcomes Measurement Influence of the Surgeon on Cancer Control After Radical Prostatectomy. Proceedings from the American Society of Clinical Oncology (ASCO) Prostate Cancer Symposium. 2006. Abstract 272.