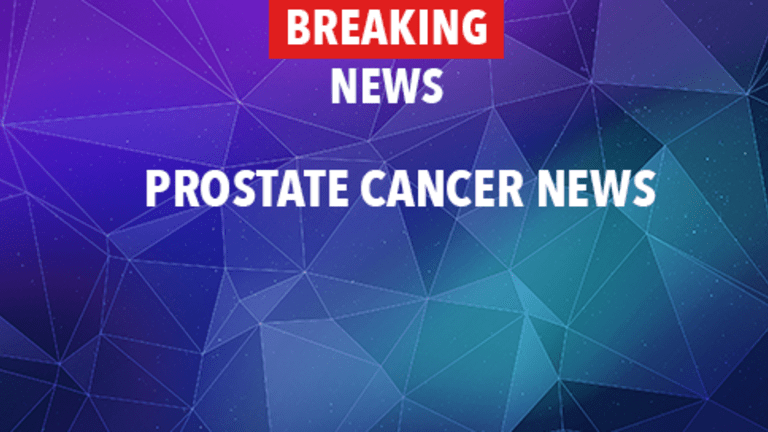 Drug May Delay Need for Prostate Cancer Treatment
Drug May Delay Need for Prostate Cancer Treatment.
Among men who choose active surveillance for early-stage prostate cancer, Avodart® (dutasteride) may delay cancer progression and the need for cancer treatment. These results were published in The Lancet.
The management of early prostate cancer may involve surgery, radiation therapy, or active surveillance (close observation but no treatment until the cancer shows signs of worsening). Because not all prostate cancers are life-threatening, active surveillance allows some men to avoid (or at least delay) the side effects that accompany surgery and radiation therapy.
Avodart is a 5-alpha reductase inhibitor. It reduces exposure of the prostate to a potent form of testosterone known as dihydrotestosterone (DHT). Avodart is currently used to treat benign prostatic hyperplasia (BPH); it has not been approved for the treatment or prevention of prostate cancer.
Previous studies have reported that 5-alpha reductase inhibitors can reduce the likelihood of prostate cancer among men at high risk of the disease. There has also been some concern, however, that these drugs could lead to a small increase in the risk of high-grade (more serious) prostate cancers. This question remains unresolved.
To explore the effects of Avodart among men who choose active surveillance for early prostate cancer, researchers conducted a study among 302 men with small, Gleason score 5-6 prostate cancer. Men were assigned to receive either Avodart or a placebo for three years. All men had prostate biopsies at the mid-point and end of the study, or as needed.
The primary outcome of interest was cancer progression. For the purposes of this study, cancer progression was defined as either a worsening of the cancer or the decision to start cancer treatment.
Men treated with Avodart were less likely to experience cancer progression: cancer progression occurred in 38% of men in the Avodart group and 48% of men in the placebo group.
Sexual side effects or breast enlargement were reported by 24% of men in the Avodart group and 15% of men in the placebo group. The frequency of cardiovascular side was the same (5%) in the two study groups.
These results suggest that Avodart may slow prostate cancer growth among men undergoing active surveillance for early disease. It has still not been approved by the US Food and Drug Administration for this purpose, however.
Reference: Fleshner NE, Lucia MS, Egerdie B et al. Dutasteride in localized prostate cancer management: the REDEEM randomised, double-blind, placebo-controlled trial. Lancet. Early online publication January 24, 2012.
Knowledge is power. Are you facing a new diagnosis, recurrence, living with metastatic disease, or supporting a loved one through their cancer journey?
Sign up for monthly newsletters on prostate cancer here.
Get the facts about prostate cancer here.
Join ongoing discussions with other individuals affected by prostate cancer in the CancerConnect private online prostate cancer community here.
Copyright © 2018 CancerConnect. All Rights Reserved.