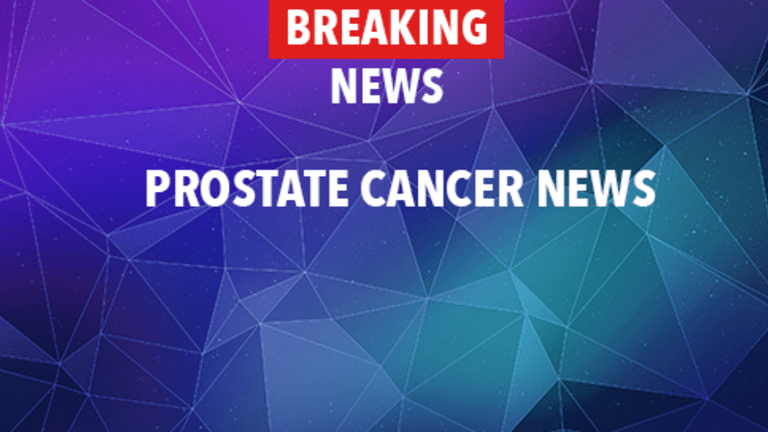 Drug Irofulven is Active against Metastatic Hormone-Refractory Prostate Cancer
New Drug Irofulven is Active against Metastatic Hormone-Refractory Prostate Cancer
According to the results of a recent phase 2 study published in the American Journal of Clinical Oncology, the new compound Irofulven produces responses in men with hormone-refractory prostate cancer.
The prostate is a walnut-sized male sex gland that is located between the bladder and rectum. The prostate is responsible for secreting a substance that forms a component of semen. Treatment options are varied for patients with prostate cancer, often depending upon the stage, or extent, of the disease. One component of therapy for prostate cancer is called hormone therapy, in which levels of male hormones, particularly testosterone, are reduced in the body. Testosterone has growth stimulatory effects on prostate cancer cells. However, prostate cancer ultimately stops responding to hormone therapy and is then referred to as hormone-refractory prostate cancer. Active drugs used for palliation of patients with hormone-refractory prostate cancer include Taxotere®, mitoxantrone, estramustine, cisplatin, carboplatin, and Doxil®. However, new drugs are needed, since none of these alone or in combination are capable of producing long-term control of cancer.
Irofulven belongs to a family of anti-cancer compounds called the acylfulvenes. Irofulven's mechanism of action involves apoptosis (programmed cell death) of cancer cells. Phase 2 trials of Irofulven are being conducted in refractory or recurrent advanced epithelial ovarian cancer, hormone-refractory prostate cancer, recurrent malignant glioma, and inoperable liver cancer. Ongoing phase 1 studies are evaluating combination chemotherapy. Side effects from Irofulven include low white blood cell and platelet counts, nausea, vomiting, fatigue, and visual disturbances.
This study involved 42 men (median age of 73 years) with hormone-refractory prostate cancer. Response was evaluated in 32 of these 42. Irofulven was given on 5 consecutive days every 28 days. Four patients had a partial response that lasted 3 months and 27 patients had disease stabilization. Among the patients who achieved an anti-cancer response to irofulven, the average progression-free survival was 4.2 months. Low white blood cell or low platelet counts occurred in only two patients. The most common side effects were asthenia, vomiting, nausea and infection.
Patients with hormone-refractory prostate cancer may wish to discuss new drug trials with their physician.
Reference: Senser N, Arsenau J, Richards D, et al. Irofulven demonstrates clinical activity against metastatic hormone-refractory prostate cancer in a phase 2 single-agent trial. American Journal of Clinical Oncology. 2005;28:36-42.
Copyright © 2018 CancerConnect. All Rights Reserved.