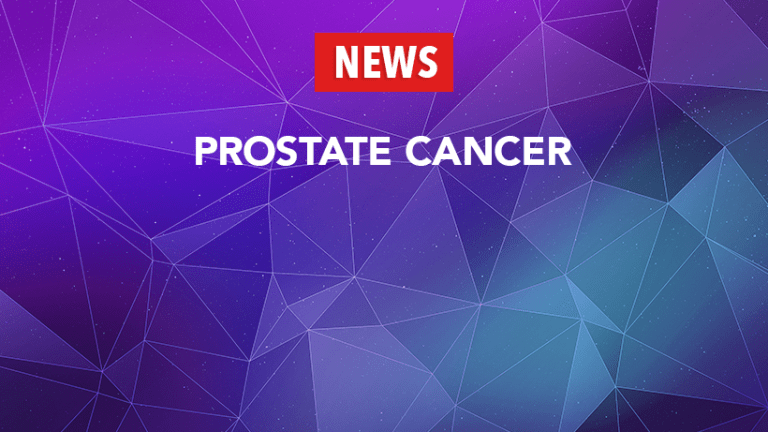 Does Hormone Therapy for Prostate Cancer Increase Alzheimer's & Dementia Risk?
New study suggest that commonly used androgen deprivation therapy treatment for prostate cancer increases dementia risk.
by Dr. C.H. Weaver M.D. 7/2019
Androgen deprivation therapy (ADT) is a standard treatment that is commonly used to decrease the risk of prostate cancer progression and prolong survival in men with most stages of prostate cancer.(1-9) The benefit of ADT has been considered to outweigh its associated negative long-term effects on bone, sexual, and cardiovascular health. (10-13) According to the results of a large-scale clinical trial published in JAMA, ADT appears to be associated with an increased risk of Alzheimer's disease and other forms of dementia. This new information could significantly alter the risk benefit for many men with prostate cancer considering ADT. (14)
The current study was designed to analyze the association between ADT exposure and a subsequent diagnosis of Alzheimer disease or dementia among elderly men with prostate cancer. Researchers evaluated data from 154,089 elderly men who were initially diagnosed with prostate cancer between 1996 and 2003 from the National Cancer Institute's Surveillance, Epidemiology, and End Results–Medicare linked database. The average age of the men in the study was 74 and they were all treated with ADT within 2 years of their prostate cancer diagnosis.
The study is the largest of its kind, comparing 62,330 men treated with ADT to 91,759 who did not receive ADT and was adjusted for socioeconomic status, age, race, severity of prostate cancer and other factors. The study found that one to four doses of ADT was associated with a 19 percent increased risk for both Alzheimer's disease and other forms of dementia, and the risk increased with the number of doses of ADT. At five to eight doses the increased risk was 28 percent for Alzheimer's and 24 percent for other dementias.
ADT or "hormone therapy" is currently routinely used to treat men with early and late stage prostate cancer. Many men undergoing treatment have a life expectancy measured in decades and often ultimately die from other causes "with" but not "from" their prostate cancer. ADT treatment can cause hot flashes, reduced sexual desire, impotence, weight gain, breast enlargement, loss of muscle, fatigue, and osteoporosis. The study results create a significant dilemma for prostate cancer patients and their doctors who now must add the risk of dementia as an ADT side effect.

The study results create several questions with unclear answers. First and foremost, it will be several years before additional studies can validate the development of ADT associated dementia and further clarify its risks. Should earlier stage patients avoid ADT altogether and only use if their cancer progresses? Should doctors and their patients begin to stratify the use of ADT based on individual risk of developing dementia?
The lead author, Ravishankar Jayadevappa, from the University of Pennsylvania Perelman School of Medicine, believes that for advanced cancer, ADT can be a lifesaving treatment and should not be avoided because of any increased risk for dementia. But, "Patients with localized cancer should be looking at the risks of dementia, and possibly avoiding ADT."
References:
Siegel RL, Miller KD, Jemal A. Cancer statistics, 2018. CA Cancer J Clin. 2018;68(1):7-30.
Bolla M, Gonzalez D, Warde P, et al. Improved survival in patients with locally advanced prostate cancer treated with radiotherapy and goserelin. N Engl J Med. 1997;337(5):295-300.
D'Amico AV, Manola J, Loffredo M, Renshaw AA, DellaCroce A, Kantoff PW. 6-month androgen suppression plus radiation therapy vs radiation therapy alone for patients with clinically localized prostate cancer: a randomized controlled trial. JAMA. 2004;292(7):821-827. .
Shipley WU, Seiferheld W, Lukka HR, et al; NRG Oncology RTOG. Radiation with or without antiandrogen therapy in recurrent prostate cancer. N Engl J Med. 2017;376(5):417-428.
Roach M III, DeSilvio M, Lawton C, et al; Radiation Therapy Oncology Group 9413. Phase III trial comparing whole-pelvic versus prostate-only radiotherapy and neoadjuvant versus adjuvant combined androgen suppression: Radiation Therapy Oncology Group 9413. J Clin Oncol. 2003;21(10):1904-1911.
Sharifi N, Gulley JL, Dahut WL. Androgen deprivation therapy for prostate cancer. JAMA. 2005;294(2):238-244.
Beer TM, Armstrong AJ, Rathkopf DE, et al; PREVAIL Investigators. Enzalutamide in metastatic prostate cancer before chemotherapy. N Engl J Med. 2014;371(5):424-433.
Ryan CJ, Smith MR, de Bono JS, et al; COU-AA-302 Investigators. Abiraterone in metastatic prostate cancer without previous chemotherapy. N Engl J Med. 2013;368(2):138-148.
Scher HI, Fizazi K, Saad F, et al; AFFIRM Investigators. Increased survival with enzalutamide in prostate cancer after chemotherapy. N Engl J Med. 2012;367(13):1187-1197.
Khosrow-Khavar F, Rej S, Yin H, Aprikian A, Azoulay L. Androgen deprivation therapy and the risk of dementia in patients with prostate cancer. J Clin Oncol. 2017;35(2):201-207.
Jhan JH, Yang YH, Chang YH, Guu SJ, Tsai CC. Hormone therapy for prostate cancer increases the risk of Alzheimer's disease: a nationwide 4-year longitudinal cohort study. Aging Male. 2017;20(1):33-38. 12.
McGinty HL, Phillips KM, Jim HS, et al. Cognitive functioning in men receiving androgen deprivation therapy for prostate cancer: a systematic review and meta-analysis. Support Care Cancer. 2014;22(8):2271-2280.
Holland J, Bandelow S, Hogervorst E. Testosterone levels and cognition in elderly men: a review. Maturitas. 2011;69(4):322-337.