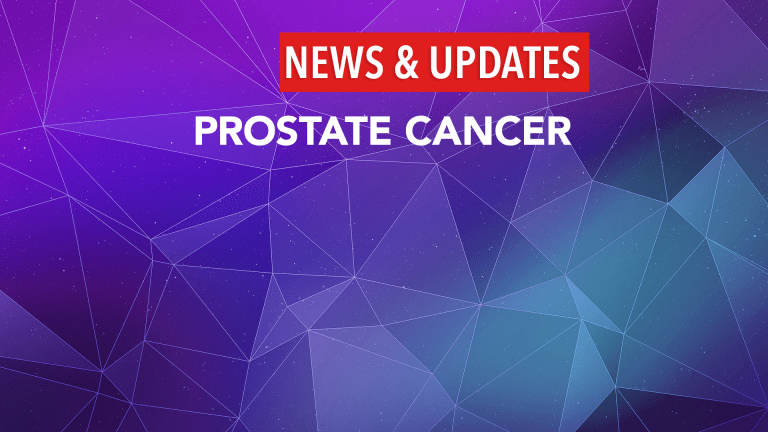 Different Treatment Options Appear Equally Effective in Early Prostate Cancer
Different Treatment Options Appear Equally Effective in Early Prostate Cancer
Among men with early prostate cancer that is detected through prostate-specific antigen (PSA) testing, treatment with either surgery, radiation therapy, or monitoring until progression all appear to provide approximately the same survival rates at 10 years. Spread of cancer, however, was higher among those whose cancer was monitored until progression. These results were recently published in the New England Journal of Medicine.
Treatment options for early prostate cancer can consist of the surgical removal of the prostate (prostatectomy), radiation therapy, or monitoring the cancer until progression (active monitoring). For men who choose active monitoring, treatment for the cancer is initiated when the cancer starts to progress and spread.
An urologist is the specialist that takes care of all the treatment, from the diagnose to possible surgery. In this field there's has been a lot of research and innovation, having a huge progress in their equipment and new procedures. Professionals  working in Advanced Urology are committed in their techniques and treatments, to make sure they can have the precise diagnose that provides the percentage of risk involved.
Debate has ensued among the medical community in order to definitely establish a treatment option that confers optimal survival for patients diagnosed with early prostate cancer, particularly among those who are not at a high risk for immediate progression.
Since each treatment regimen is associated with side effects that can greatly diminish the long-term quality of life for patients, men often choose their treatment based on side effects as well as other medical conditions they might have that make certain treatment options risky for them.
Researchers recently conducted a long-term study to evaluate 10-year survival rates of men with early prostate cancer that was detected with a PSA test. The study included over 82,000 men aged 50 to 69 years of age who were treated with either active monitoring, radiation, or a prostatectomy. Patients were followed for 10 years following their diagnosis.
At 10 years, there was no significant difference in the rate of deaths caused by prostate cancer, nor the rate of deaths by any cause between the 3 treatment groups.
Rates of cancer progression and spread were higher among the men undergoing active monitoring, than those who underwent surgery or radiation therapy.
The overall mortality rate remained low at 10 years for all men, irrespective of their initial therapeutic regimen.
The researchers concluded that "At a median of 10 years, prostate-cancer–specific mortality was low irrespective of the treatment assigned, with no significant difference among treatments. Surgery and radiotherapy were associated with lower incidences of disease progression and metastases than was active monitoring."
These long-term results can help physicians and researchers to provide optimal treatment options to men with low-grade prostate cancer that is detected by PSA testing. Patients diagnosed with this disease may strongly wish to consider side effects associated with each treatment regimen, and discuss the risks and benefits of all therapeutic options with their healthcare provider.
Reference: Hamdy F, Donovan J, Lane A, et al.10-year outcomes after monitoring, surgery, or radiotherapy for localized prostate cancer. New England Journal of Medicine. 2016. DOI 10.1056/NEJMoa1606220. Available at: . Accessed September 28, 2016.