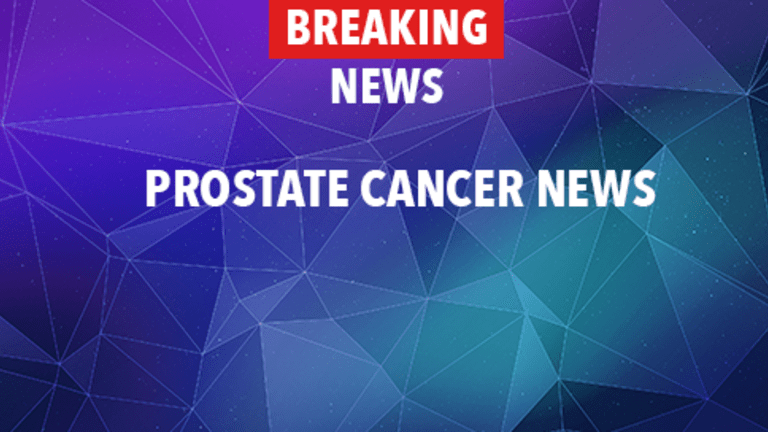 Delayed Surgery for Early Prostate Cancer May Be Safe
Delayed Surgery for Early Prostate Cancer May Be Safe
It may be safe for some men diagnosed with early-stage prostate cancer to delay surgery until signs of disease progression, according to findings published in The Journal of Urology.
Men with early-stage prostate cancer have the option of being treated aggressively, which may include radiation therapy or surgery, or conservatively, which may involve no therapy until symptoms appear (watchful waiting or active surveillance). The choice of treatment can be difficult; for men with low-risk prostate, cancer there is no clear proof that early treatment prolongs survival compared with treatment that is deferred until there is evidence of disease progression. Watchful waiting may help some men avoid unnecessary treatment and potentially long-lasting side effects.
To compare outcomes among men undergoing immediate treatment for low- to intermediate-risk, early-stage prostate cancer and men choosing watchful waiting, researchers in Sweden recently evaluated approximately 2,500 individuals. About 2,300 of these men underwent immediate surgery with radical prostatectomy, and about 200 underwent surgery after a period of watchful waiting; surgery was performed in the latter group at signs of disease progression, such as a rise in PSA levels.
Findings indicated similar outcomes among men who underwent immediate surgery and those who delayed surgery. Eight years after diagnosis, tumor features were similar, as was long-term survival.
Although these results indicate similar outcomes among men who undergo immediate surgery for early-stage prostate cancer and those who delay treatment, the researchers add that additional longer-term studies are needed to determine the extended outcomes of active surveillance.
Reference: Holmström B, Holmberg E, Egevad L, et al. Outcome of primary versus deferred radical prostatectomy in the national prostate cancer register of Sweden Followup Study. The Journal of Urology [early online publication]. August 17, 2010.
Copyright © 2018 CancerConnect. All Rights Reserved.