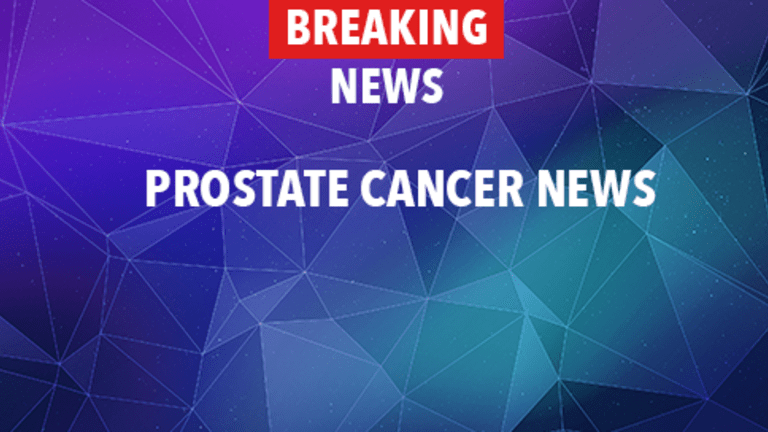 Among men with prostate cancer that has spread (metastasized) to a limited number of sites in the body, continuous hormonal therapy appears to be more effective than intermittent hormonal therapy. The results of this Phase III clinical trial were presented at the 2012 Annual Meeting of the American Society of Clinical Oncology.
For men with advanced prostate cancer, androgen deprivation therapy (ADT) often plays an important role in the treatment. ADT is a type of hormonal therapy that slows or stops prostate cancer growth by reducing the exposure of the prostate to testosterone.
ADT may be given continuously (without any breaks in treatment) or intermittently (with periodic breaks in treatment). Interest in intermittent ADT stemmed from the belief that it could reduce treatment side effects and possibly delay resistance to treatment.
To compare the effectiveness of continuous and intermittent ADT among men with advanced, hormone-sensitive prostate cancer, researchers conducted a Phase III clinical trial. The study enrolled more than 1,500 men with metastatic prostate cancer (cancer that had spread beyond the prostate to other parts of the body). All of the men had responded to initial treatment with seven months of continuous hormonal therapy.
During the study, patients were randomly assigned to receive either continuous ADT or intermittent ADT.
Among men with minimal metastatic disease (no spread of the cancer beyond the spine, pelvis, and lymph nodes) continuous hormonal therapy was more effective than intermittent hormonal therapy. Median overall survival was 7.1 years among those who received continuous hormonal therapy versus 5.2 years among those who received intermittent hormonal therapy.
Among men with more extensive metastatic disease, survival was similar in the two study groups: 4.4 years with continuous hormonal therapy and 5 years with intermittent hormonal therapy.
These results suggest that continuous hormonal therapy is more effective than intermittent hormonal therapy for men with limited metastases from prostate cancer. Men with more extensive metastases appear to have similar outcomes with either approach to hormonal therapy.
Reference: Hussain M, Tangen CM, Higano CS et al. Intermittent (IAD) versus continuous androgen deprivation (CAD) in hormone sensitive metastatic prostate cancer (HSMIPC) patients (pts): Results of the S9346 (INT-0162), an international phase III trial. Paper presented at: 2012 Annual Meeting of the American Society of Clinical Oncology; June 1-5, 2012;Chicago,IL. Abstract 4.
Knowledge is power. Are you facing a new diagnosis, recurrence, living with metastatic disease, or supporting a loved one through their cancer journey?
Sign up for monthly newsletters on prostate cancer here.
Get the facts about prostate cancer here.
Join ongoing discussions with other individuals affected by prostate cancer in the CancerConnect private online prostate cancer community here.
Copyright © 2018 CancerConnect. All Rights Reserved.