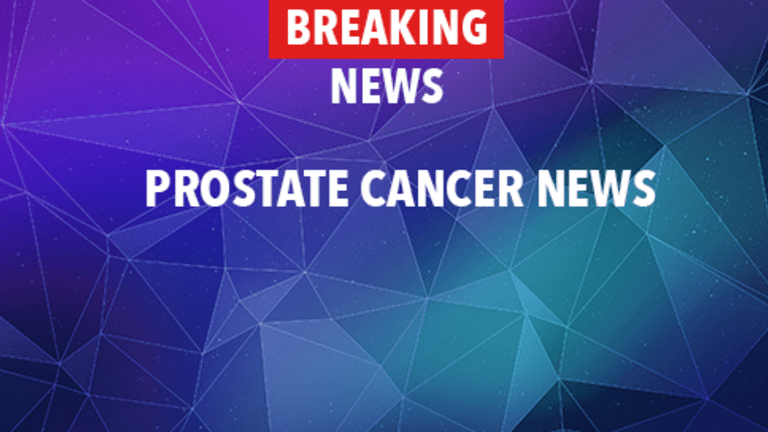 Combination Adjuvant Therapy Appears Promising Locally Advanced Prostate Cancer
Combination Adjuvant Therapy Appears Promising for Locally Advanced Prostate Cancer
According to a recent article published in the journal Cancer, patients with locally advanced prostate cancer may have improved outcomes if treated with chemotherapy and/or hormonal therapy in addition to radiation or surgery.
The prostate is a male sex gland that is located between the bladder and the rectum. It is approximately the size of a walnut and produces a substance that forms a component of semen. Prostate cancer is the second leading cause of cancer death in men in the United States. Patients diagnosed with prostate cancer have many treatment options available to them, depending upon the stage, or extent, of their disease. Currently, controversy exists regarding the optimal treatment strategy for patients with this disease.
Patients who have prostate cancer that has spread locally outside the prostate often experience a cancer recurrence following treatment with radiation and/or surgery alone. This is because cancer cells may remain in the body following these local treatments. Researchers continue to evaluate systemic (full body) therapies for patients with locally advanced prostate cancer in an attempt to reduce recurrences and ultimately improve survival. However, since prostate cancer tends to be relatively slow growing, it may take several years to determine a difference in survival between different treatment regimens.
Researchers in Seattle have recently reported long-term results from a clinical trial evaluating systemic therapy in patients with locally advanced prostate cancer. This clinical trial involved 25 men with stage III prostate cancer who were treated with chemotherapy consisting of Velban® (vinblastine), doxorubicin (Adriamycin®) and Mutamycin® (mitomycin); hormonal therapy and radiation. Approximately 10 years following therapy, 73% of patients did not experience a cancer recurrence and 81% of patients had not died of cancer. Of patients who had cancer detectable in their lymph nodes prior to therapy, 82% had not experienced a cancer recurrence. Furthermore, this treatment regimen was generally well tolerated.

These researchers concluded that the combination of chemotherapy, hormonal therapy and radiation appeared to be a promising therapeutic regimen for patients with locally advanced prostate cancer. Patients with stage III prostate cancer may wish to speak with their physician about the risks and benefits of chemotherapy, hormonal therapy and radiation therapy or the participation in a clinical trial evaluating other treatment regimens. Two sources of information regarding ongoing clinical trials include the National Cancer Institute (cancer.gov) and www.eCancerTrials.com. eCancerTrials.com also provides personalized clinical trial searches on behalf of patients.
Reference: Bagley CM, Lane RF, Blasko JC, et al. Adjuvant chemohormonal therapy of high-risk prostate carcinoma: Ten year results.
Cancer. 2002;94:2728-2732.
Copyright © 2018 CancerConnect. All Rights Reserved.