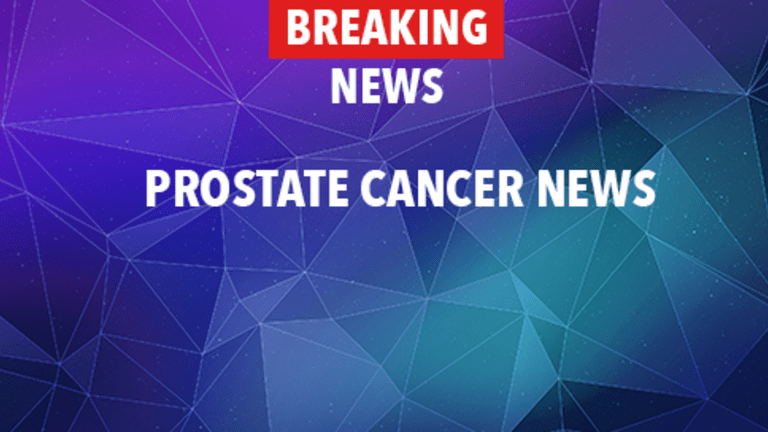 Changes in Lifestyle May Improve Quality of Life for Prostate Cancer Survivors
Changes in Lifestyle May Improve Quality of Life for Prostate Cancer Survivors
A recent study conducted by the American Cancer Society reports that although few cancer survivors follow recommendations for lifestyle changes aimed to improve health and well-being, adhering to these guidelines may improve quality of life among prostate cancer survivors. Full details of the study were recently published in the Journal of Clinical Oncology.
The American Cancer Society has created guidelines aimed at improving the quality of life among cancer survivors. In the current study, researchers looked for an association between three of these recommendations and health-related quality-of-life scores. The three recommendations were physical activity, eating five servings of fruit and vegetables per day, and stopping smoking.
A total of 9,105 survivors from six different cancer groups completed a national survey requesting information regarding lifestyle and health status. Results of the study found the following:
Only 14–19% of cancer survivors were eating five servings per day of fruit and vegetables.
Physical activity recommendations were met by 29–47% of cancer survivors.
Smoking cessation was met by 82–91% of cancer survivors.
Overall, only 5% of survivors met all three of the recommendations.
Further analysis showed that higher quality of life scores were observed among survivors who met the lifestyle recommendations, particularly the physical activity recommendation. Among various types of cancer, significant positive associations were seen between quality-of-life scores and lifestyle recommendations among breast, prostate, colorectal, bladder, and uterine cancer survivors as well as melanoma survivors.
Researchers concluded that although few cancer survivors are meeting the lifestyle recommendations, many cancer survivors have reported an improvement in quality of life when they do follow the guidelines. Interventions by healthcare providers that encourage patients to follow these recommendations are warranted and are an important part of improving quality of life for cancer survivors.
Reference: Blanchard, C., Courneya, K., Stein, K. Cancer survivors' adherence to lifestyle behavior recommendations and associations with health related quality of life: results from the American Cancer Society's SCS-II. Journal of Clinical Oncology. 2008; 26(13): 2198-2204.
Related News:Satisfaction with Treatment Outcome Reflects Quality of Life Among Prostate Cancer Survivors (03/28/2008)
Copyright Prostate Cancer Information Center on CancerConnect.com
Copyright © 2018 CancerConnect. All Rights Reserved.